Spanish architect adds Praemium Imperiale to his trophy cabinet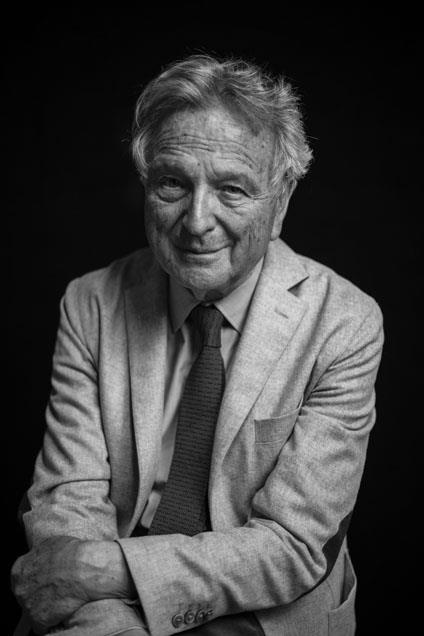 Rafael Moneo has named winner of the 2017 Praemium Imperiale, architecture's richest prize.
The 80-year-old Spanish architect will receive the 15 million yen prize (£102,000) and a gold medal from Prince Hitachi, younger brother of the current emperor and honorary patron of the Japan Art Association, at a ceremony in Tokyo on October 18.
Previous winners of the architecture prize include Zaha Hadid, David Chipperfield, Norman Foster, Frank Gehry and Renzo Piano.
The prize celebrates lifetime achievement in areas not recognised by the Nobel Prize.
This year musician Youssou N'Dour won the prize for music; dancer Mikhail Baryshnikov the prize for theatre; El Anatsui for sculpture; and visual artist Shirin Neshat for painting.
The judges' citation for Moneo said: "Spanish architect Rafael Moneo is greatly admired for his design approach, which involves looking at the specific conditions of each location to ensure that his buildings blend effortlessly into the city landscape while at the same time respecting the environment and establishing a clear identity and a connection to his creative vision.
"One of his earliest projects, the National Museum of Roman Art (1986) in Mérida, Spain, established his reputation. Since then, he has completed many projects inside and outside of Spain. They include the Madrid Atocha Railway Station (1992), the Cathedral of Our Lady of the Angels (2002) in Los Angeles, and the Prado Museum Extension (2007).
"With the Prado Museum extension, Moneo's ability to combine seamlessly the old and the new is wonderfully showcased. Moneo is also an educator and theorist who has taught the Harvard University Graduate School of Design and other highly-respected institutions. His awards include the Pritzker Architecture Prize (1996) and the RIBA Royal Gold Medal (2003)."