Scheme includes 1,500 holiday homes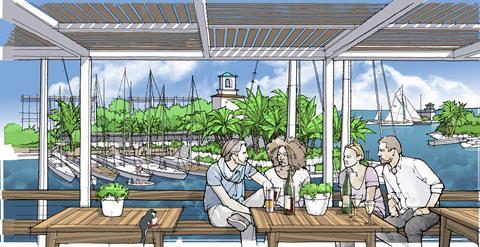 PDP London has won an international competition to masterplan a 700ha golf resort in a remote corner of Cuba.
The architect, working with Spanish practice DSC Group and LDA Design, beat practices from Europe and North America to land the job. Spanish architect Rafael de la Hoz made it down to the final two teams.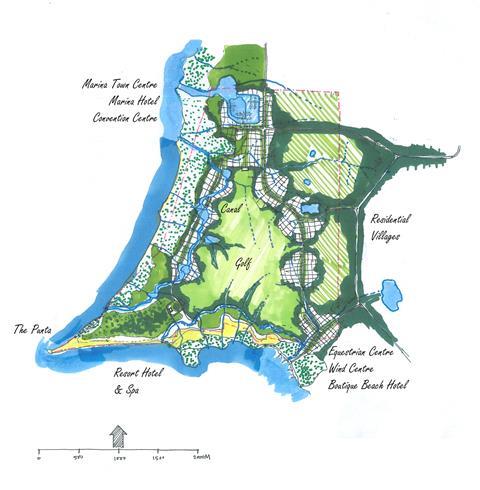 The Punta Colorada scheme, to be built in the far west of Cuba, will include six villages containing 1,500 holiday homes, shops and restaurants based around central squares, plus three hotels, a new marina and four nine-hole golf courses.
A new canal will allow for water taxi connections between the beach hotel and the marina, while increasing the waterfront area for construction. Horse-riding trails, polo fields and watersports facilities are also part of the plan.
The resort is being billed as an economic generator for the developing region of Pinar del Rio and will be the first of several high-end resorts built through a joint venture between the Cuban government and LPG&RI (La Playa & Golf Resorts International).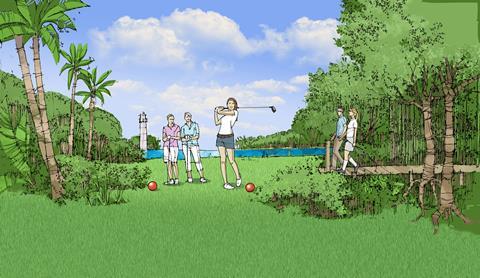 Pedro Roos, PDP partner in charge, said: "The team has employed a light-touch design approach on this sensitive site, drawing on tested principles of good urban design and a thorough understanding of how these are applied in practice.
"Sustainability has been a crucial factor throughout the design process, to protect, enhance and curate the existing landscapes in synergy with the proposed new interventions. Architecturally, the developing scheme is equally sensitive to the existing context, inspired by the local Cuban culture and vernacular building typologies to create a contemporary interpretation rich with Cuban flavour."
The team is now developing its proposals for submission to Cuban regulatory authorities later this year.