The recent National Audit Office report highlights the urgent need for investment in school buildings, writes Peter Baker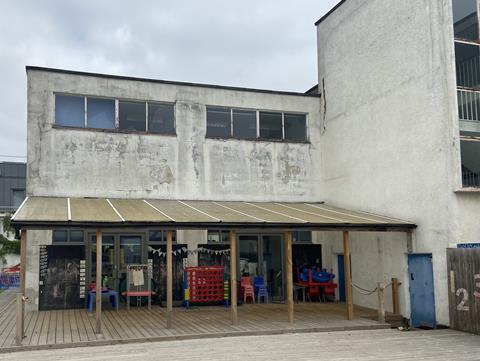 The recent report, by the National Audit Office, regarding the condition of schools comes as no surprise to us as we've been replacing buildings at risk of failure for decades. The "temporary huts" that many of us adults were schooled in, as well as many other typical school buildings, are still in-use today awaiting funding, being patched up and repaired as best as they can, to maintain educational provision.
Once schools are approved to move forward for replacement or refurbishment, they often sit in a hiatus where maintenance is halted as much as possible with the knowledge it will be torn down in a short time. This period can often extend to years before works start, exacerbating the appearance of neglect.
The issue is given a real sense of urgency when we speak to the teachers and school leaders who tell us what the conditions are like and how this lasts for years, impacting on learning and lives. There are teachers providing children with wonderful teaching, in spite of the inadequate surroundings, who could achieve even more with the right facilities.
Classrooms are often too cold in winter and too hot in summer due to poor windows, insulation and ventilation. Modern technology is often problematic to use with glare on interactive teaching screens or "smart-boards" and screens on all the other devices we depend on now caused by difficulty in controlling light.
The condition of toilets, stairs and corridors, intrinsic parts of day-to-day experiences are often tired and unpleasant. We occasionally see a ray-of-light as we tour the schools where there are pieces of quality material that remain in good condition, like a banister rail or some parquet flooring.
Visiting an infants' school in Royal Wootton Bassett for the first time, it was immediately obvious where the issues lay that had led to funding being allocated to the school for remodelling. It appeared that some buildings were being kept standing by ivy plants, growing up, over and into them and asbestos had helped them last longer by not rotting.
The occurance of high winds and snow would sometimes lead to the school having to close, which created a strong case to re-develop the site into a rich learning environment fit for now and the future.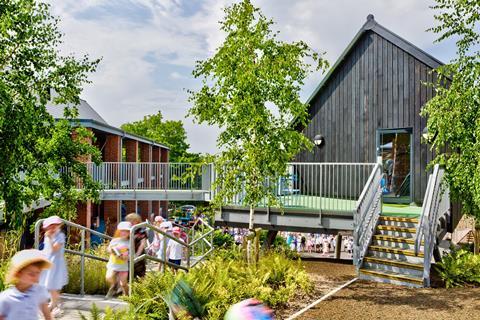 Happily, in that case were able to be part of the team designing a new classroom building and library to inspire the next generation of learners. Through smart thinking in addressing the requirements, we were able to go beyond the bare minimum of compliant comfortable, safe classrooms and create a place which through architecture and landscape transforms the life of the school.
Bringing about transformation in school facilities does not require extravagant budgets or trophy architecture, but it does need a combination of realistic funding and creative thinking. Often wholesale demolition is un-necessary and undesirable from a sustainability perspective and creative re-use is all that is required.
We hope that the recent report highlighting the shortfall in funding between what is happening and what needs to happen will lead to a meaningful response. We need to see more funding to provide our children with the education they need in buildings and environments that they deserve.
Postscript
Peter Baker is landscape director at NVB Architects.