Martyn Evans proposes some practical ways to prepare young professionals for their rescue mission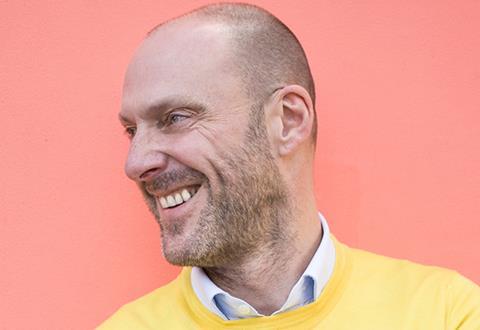 I sat around a table in a meeting room at RIBA the other week with the eight young people who make up the board of YADA, the networking organisation that brings together young architects and developers. I found my mind wandering away from the detail of our discussion as I listened to them talk, thinking about how impressive they were and how happy I was to be working with them.
And then I read the nominations for the annual Estates Gazette Rising Stars awards – won at last Wednesday evening's ceremony by 23-year-old Jack Sibley, TH Real Estate's global tech strategist. Sixteen young professionals, including Becki Selby from U&I, a former colleague I admire greatly, made up a shortlist representing all sectors of the property industry – read their interviews and I guarantee you'll feel that the future of the property business is in good hands.
It needs to be. Our built environment industries face huge challenges as we head towards Brexit, the possibility of another general election and the economic uncertainty they bring. We are told it could go either way. Brexiteers herald the sunny uplands of a future with no trade barriers, where our ability to sell goods and services to countries around the world is freed from the shackles of EU protectionism. Remainers, meanwhile, describe a UK professional landscape stripped of European workers where projects stack up on shelves and clients and their investors disappear faster than the regard in which we hold our politicians. Whichever way it goes, there's one thing that's certain – it's the young people in our industries who will either save us or deliver the shape of our success.
So, how best to make sure we support them and produce a fantastically educated, professionally trained and mentored army of the future? Our schools need to understand better the pathways to a career in the built environment. I like to ask young architects I meet why they decided to follow a career in the profession – more people mention Kevin McCloud than something they learnt at school. How about every architecture school in the country encouraging every student to go to a school and advocate for their chosen profession at least once during their academic career?
How do our architecture schools make sure they stay relevant to our fast-changing economy? More connections with developers, funders, politics and planners. I'm all for an education where students are allowed the chance to dream and develop their personal vision, unfettered by the constraints of the real world. But there's a point at which this just becomes irresponsible. I have spent way too many hours in crits and pin-ups, worrying about how the students are going to survive in a challenging real-world studio in front of demanding, financially challenged clients without the skills to support them. How do we teach them to prove to clients that great design is what's going to save their businesses, not cost them the earth?
And what role for RIBA? I worry that the hallowed halls of 66 Portland Place project the side of a profession that's losing touch with its next generation. Talk to small, start-up studios about the support RIBA offers them and they shrug and head to the nearest co-working coffee shop. It does vital work – its awards programmes are high quality; its small client services team produces valuable research and it has one of the best bookshops in London. But as a place that reflects a vital future for an army of young architects, hungry to shape the world, it is fading. The slightly more contemporary feel of 76, just up the road, helps, but every time I walk through those hallowed revolving doors at RIBA HQ my heart sinks a little and I fear for its relevance.
Every young architect has a hero. I would argue, though, that most of them are dead. How about we start the largest mentoring programme any profession has ever seen. Why couldn't every practice in the country offer a small amount of time from a registered architect to an undergraduate student – a couple of mentoring sessions a year to look over projects before they're submitted? A nationwide network of connections designed to make our architects of the future feel more connected and supported. We'll be in trouble without them.