If we learnt anything from 2020 it is that we are capable of embracing great change – and that is a strength we are going to need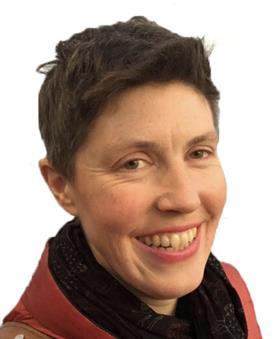 Rarely has a year been so keenly awaited and so freighted with expectation. We made it to 2021 – but will it deliver on our hopes?
There will be difficult days ahead, but there are reasons for optimism, including a Brexit deal between the UK and EU and a new US administration. Best of all, we began the year with something that a few months before seemed even more improbable: the rollout of vaccines to contain covid-19.
With them comes the hope that business will pick up as confidence returns, but when this will be is harder to predict. All the architects interviewed for this year's WA100 agree that global stagnation is the best we can expect in early 2021.
Before we join them in casting ahead and examining the valuable data contained in this edition, it is worth reflecting on the achievements of the past year. The resilience and nimbleness shown by practices in 2020 is another ground for hope. The relocation of entire practices into thousands of homes almost overnight was a great success story and will shape the way we work forever. IT systems and productivity held up, people managed to home-school their children while running companies from the kitchen table. Directors drove computers and office chairs to employees' homes while processing disorientating headlines and making strategic decisions about furloughing staff and applying for state support. If you are still trading, you have kept your business afloat through one of the most volatile social, political and economic landscapes in recent history. That is no mean feat.
We cheered as finance secretaries wrote cheques for huge sums. In the UK, government borrowing is expected to hit a peacetime record of £394bn in the financial year to April, while Canada announced a £57bn stimulus package, the largest since the Second World War. This spending is essential to keep economies afloat – and when it comes in the form of national infrastructure projects it will be music to architects' ears – but we will be paying for it for a long time.
Remarkably, given the events of 2020, this year's WA100 survey indicates that billings at the four biggest architects almost doubled to nearly $4bn. That fee income was earned against the backdrop of a 9% fall in the number of architects employed by the big four. That figure was 11% in the case of Gensler, crowned the world's biggest practice by number of fee-earning architects for a remarkable sixth year in a row. Across the whole top 100, the number of architects contracted by 7.5%. It seems inevitable that that number will rise as practices tighten their belts – although recessions are good times to make strategic hires.
Architects are masters of imagining better ways of doing things, but could do more to communicate that vision to their clients
At the end of 2020 RIBA announced that seven years of rapid growth for UK practices had scudded to a halt, with total revenue flatlining at (a not inconsiderable) £3.6bn. That is by no means entirely down to the pandemic. A chart included with our main feature reveals that practices' confidence began wobbling in 2019.
But, once some stability is restored, there will be pent-up demand from clients eager to invest again. Larger practices that are well capitalised and diversified will be best placed to weather the rocky first months and benefit from the coming spending spree.
The regions tipped for growth are Central Asia and the Pacific Rim – in other words India and China. The 21st century has been called the Era of the East, and we have watched power shift in real time. Architects that choose to be drawn into China's repressive orbit, in particular, must give serious consideration to their ethical red lines.
Meanwhile Europe is expected to shrink, and confidence in the US is flat. We wait to see if Boris Johnson will try to turn the UK into a new Singapore or forge a pact with Pacific Rim countries, but Britain did leapfrog India to reclaim its position as the world's fifth-largest economy.
Jack Pringle, co-founder of Pringle Brandon, which merged with Perkins & Will 10 years ago, is prepared to stick his neck out. "Provided the vaccine works against the new strain there will be a wave of recovery starting around April," he says. He predicts a lot of work reconfiguring offices for a post-covid world, and more in housing, pharma and healthcare. There will also be work rebranding assets such as chains of failing hotels as they are snapped up by competitors or private equity. "There is no shortage of money all chasing something to do," says Pringle.
Practices eager for a slice of the action have a responsibility – as the slogan has it – to build back better. If we learnt anything in 2020 it is not only that our environment is critical to our wellbeing but that we are capable of embracing change. Architects are masters of imagining better ways of doing things, but could do more to communicate that vision to their clients. It is going to be a bumpy ride, but roll up your sleeves and get ready to pivot again. Fortune will favour the fleet-footed.
Elizabeth Hopkirk, WA100 editor
How the charts were compiled
The data for the rankings and tables in this publication was gathered by UK communications agency Camargue on behalf of Building Design. Details and listings are the results of a survey sent out to over 1,000 architecture practices worldwide in October 2020 and analysed the following month. The listings contained within this publication are therefore based on declarations from the practices themselves.
WA100 2022 survey
To take part in next year's survey, contact Heidi Harris or Luke Aldridge at: worldarchitecture@camargue.uk or call +44 (0) 1242 577 277
Postscript
This article is taken from the 2021 edition of World Architecture 100, published by Building Design and free to subscribers.
Not yet a subscriber?
Subscribe to Building Design where not only will you get unlimited access to news, comment and advice but you'll also have immediate access to the digital version of WA100.
PLUS if you subscribe today you'll beat the price rise and pay 2020's rates!
Alternatively, you can purchase a copy of the WA100 in digital or print here.