As many find themselves transitioning back into the office again, Louise Rodgers says whatever you are feeling, it's OK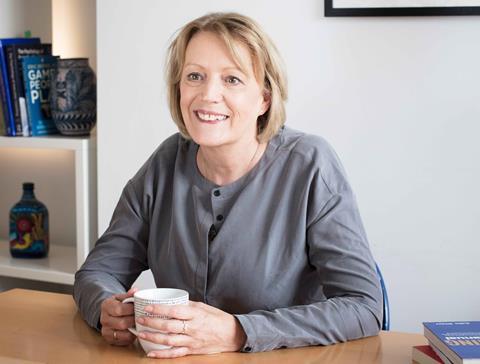 I was in London last week and as my coaching partner Rachel Birchmore and I walked the still eerily empty streets between meetings, we joked that we could almost hear the conversations taking place in the half-empty offices all around us. Home, or office? Three days a week, or four? Core hours or complete flexibility? These are almost universal conversations at the moment.
Rachel and I are privileged to talk to a wide range of people in a wide range of consultancies And, in mid-January, just as restrictions including working from home measures were lifted, we brought some of them together to discuss their various experiences of how the post-pandemic (fingers crossed) world is shaping up for employers, and employees, across the built environment sector.
We held a similar event at the same sort of time last year, when we were all thinking about what the year would bring us in terms of hybrid/blended/flexible working. It was great to re-visit the topic and catch up with some of the original guests, and some new ones, and have such a candid conversation.
Not surprisingly there were varied experiences and emotions. Leanne Tritton of Ing Media expressed joy at her team coming together and rediscovering "workplace energy". Architects Freehaus talked about preparing to move into a new space with eight brand-new colleagues who have mostly only met online.
Our discussions touched on culture, identity and wellbeing as well as some of the practicalities and anxieties many are grappling with.
Change is the only constant. It's unavoidable, some of us are better equipped to navigate it than others and sometimes we need help making the transition from what was, to what is now – and that's OK.
I have recently experienced a family bereavement and find myself having to make a different kind of transition, so it has really come home to me that change, like grief, is not a straightforward or linear process. We don't just cross a bridge from one reality to another. It is a process of almost constant adjustment, and some of these adjustments are sadder, more challenging or more difficult than others.
It may seem a bit of a stretch to draw a comparison between my experience of grief and the huge transition we have all been going through pre, during and (hopefully) post virus. And yet, particularly during the earlier days of the pandemic, I often found myself holding space for people who were indeed experiencing a huge sense of loss. Loss of the companionship of colleagues, family and friends; of a way of life that included socialising and eating with other people – being "out, out" – of so many of the things (the gym, the choir, the church) that made our lives richer and more fulfilled.
In time, most of us adjusted. That's not to say that we found the transition easy or that we coped with stressors in the same way. Many of us even ignored or hid some of the impact it had on us such as sleep disturbance and higher levels of anxiety. Others found that the new freedoms – for example around where, how and when to work – brought a certain liberation. But for everyone it was a constant process of adjustment.
Now, here we are. Hopefully out the other side (at least of the restrictions we have all been living under for so long) and we are having to adjust back the other way. We may be excited, but we may also be uncertain, even fearful, and reluctant, with a different but no less valid sense of loss.
The events of the past couple of years have really rocked the boat and transitioning to whatever is next will require all of us to develop new skills, and to make even more changes to our behaviours, attitudes or beliefs.
One thing I think we all know for sure is that it is not simply a case of retracing our steps, so that we return to a pre-pandemic way of doing things, but a continuous process of recalibration. This will include finding new and innovative ways to support individuals and teams, including with their mental health, as well as thinking about the needs and wants of the wider system affected by the change.
During this process communication is going to be key, both across organisations and between individuals. As a sector we need to keep talking to each other about what's working and what's not working, as well as listening and responding. This takes time and effort, and it is asking a lot of leadership at a time when it is already under pressure. But on the upside it is something that we have got better at over the past couple of years and now we need to build on this and keep our eye on the ever-moving ball.
Postscript
Louise Rodgers is Building Design's professional coach. A personal and business coach, she co-created and co-delivers Step Up, a leadership development programme for built environment consultants.
Do you have a question for Louise? If so email louise@eidyia.co.uk. She will use the most interesting in her columns but cannot enter into individual correspondence.
Hear more from the event on the next episode of Louise and Rachel's podcast, Coaches on the Couch.