Yes, says Charles Holland, the duo's contribution is phenomenal; but Jack Pringle claims the pair's buildings failed to live up to their fine words
Yes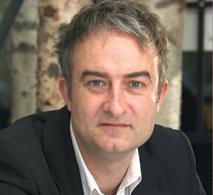 Robert Venturi and Denise Scott Brown's contribution to architecture has been immense.
They are almost unique in current practice in having developed a coherent theoretical position alongside their built work. With Complexity and Contradiction and Learning From Las Vegas they produced two of the most influential books on architecture of the last hundred years.
Their buildings are beautiful and complex works of art. The house that Venturi designed for his mother in Philadelphia in 1962 remains one of the most important buildings of the 20th century.
They have consistently headed out into uncharted and controversial territory — including, most famously, Las Vegas and Levittown — and avoided easy answers and establishment truisms.
Their engagement with the social and economic forces shaping cities is an important and under-appreciated contribution to architecture and urbanism. In South Street, Philadelphia in 1970, for example, they engaged directly with a predominantly working-class community to resist insensitive redevelopment. In doing so they demonstrated how architects can use their skills in socially useful and politically radical ways.
The fact that Robert Venturi and Denise Scott Brown have not received the Gold Medal is largely down to a combination of too much insufferable good taste and a long-standing grudge over Prince Charles's involvement in the Sainsbury Wing commission.
It is time the RIBA rose above both these prejudices.
No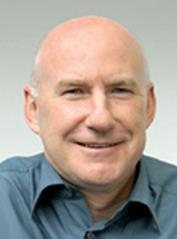 Not in my book. Not that they haven't given us a lot. I remember the pleasure of reading Complexity and Contradiction and Learning from Las Vegas when I was a student and the satisfaction they delivered in decoding the architecture of the everyday.
They have also given my family one of our best games to play on architectural trips. Is it a duck or a decorated shed? The Sainsbury Centre is a decorated shed; the Guggenheim in Bilbao is a duck. Gothic cathedrals are sheds, Palladian villas ducks etc. This is not to trivialise their work. They have given us eyes to see the ordinary as extraordinary.
They have published brilliant and even amusing analysis, but what about their architecture? That's another story. Warhol and Lichtenstein turned the ordinary into some of the most arresting images of the day. But, for me, the Venturis turned their analysis of the ordinary into the cul-de-sac of postmodernism and the triteness of dolls-house architecture.
The coup de grace was their Sainsbury Wing to the National Gallery in Trafalgar Square. ABK won the competition with a beautiful modern design which Prince Charles condemned as a "carbuncle on the face of an old friend". Eventually, Venturi and Scot-Brown's pastiche and postmodern solution won the commission, a nadir in British architecture.
The Royal Gold Medal, Britain's most prestigious award, should go to an architect that has taken us forward, not backwards.
What do you think?