The Cannes property fair isn't a jolly, says Martyn Evans. It's hard work and the deals done there help people in housing need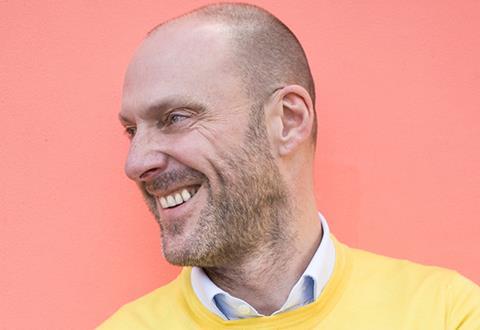 I write my column this month from my desk at home in London rather than at a table looking over the beach in Cannes with the rest of the property world. I was happy not to go this year as I've never really enjoyed it but, looking at Twitter and Instagram, part of me wished I was there, where, despite its party reputation, real issues are debated and real business is done.
Reading Peter Murray's view in the Evening Standard, I was interested to note that, yet again, London's mayor, Sadiq Khan, was a no-show. Word has it that he worries it's just too politically sensitive for him to be seen "on a jolly" in the sunny South of France with monied property developers when there are tens of thousands of Londoners who can't afford a decent place to live.
At a time when we need to do all we can to find a solution to our housing crisis what can we do to counter this idea and find a way to encourage him to think it's a place where he can be fighting for his constituents, finding solutions to the problems we know he cares greatly about?
The funny thing is, for many of us who have been to Mipim numerous times, the one thing it's not is much fun. I see from Insta that the weather last week was good – often it's not. And being forced to spend a week locked-in with the same people, many of whom like a drink earlier in the day than they'd ever have in their normal workplace, is not my idea of a good time. But mostly it's hard work. If you're selling, it's a relentless sales pitch; if you're looking for money it's an hour-after-hour merry-go-round of meetings and presentations and if you're buying it's five days of sitting on the other side of the table of all that endless pitching and presenting. Most people are working from early in the morning to late at night.
I'm not pretending there's not a great deal of drinking and eating and partying that is fun, but what's wrong with that if it fuels relationships, opens doors and gets deals done? And you don't have to join in if you don't want to. Last year, post-Presidents Club, all the talk was of rule-setting by the major players sending their teams to Cannes with strict instructions on how to behave. This year, the early reports back from the front are of a successful but more subdued Mipim.
The UK contingent there numbers around 5,000 – land-owners, developers, funders, agents, (increasing numbers of) architects and local authority politicians and officers. The London contingent was led this year by Darren Rodwell, leader of Barking and Dagenham, Steve Curran, leader of Hounslow, and Jo Negrini, chief executive of Croydon. All of the politicians there, particularly those from the Left, take some reputational risk with their base by attending but they do it because it might provide the answers they need. Murray quotes Curran in his Evening Standard piece saying, "In these uncertain times, with no clear direction regarding Brexit, we have to look for investment wherever we can find it."
So, how do we at the commercial end of our industry encourage more of this attitude? It doesn't help anyone for the biggest, most important property conference in the world to be a place where politicians feel uncomfortable. While government starves local authorities of investment cash, it's up to us all to work together to find solutions with private money delivering public services in partnership with the public sector.
We in the private sector need be more aware that while our money is delivering profit for our shareholders, in this political climate it is also delivering housing for those for whom the market doesn't work – those who need it most.
Politicians, like those who attend every year in the face of criticism, need to hold their nerve and keep explaining to their critics that they go to Mipim to work hard on behalf of their constituents. I hope the mayor will reconsider his position next year. It would be a valuable gesture.
Postscript
Martyn Evans is creative director of the developer U&I