The former managing director of Greenpeace, Jonathan Smales, believes that timber holds the key to building sustainable communities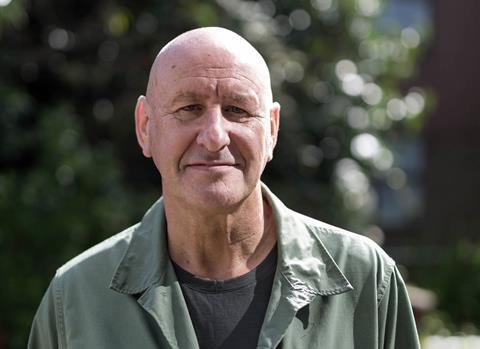 Creating greener buildings is just one part of the puzzle. Macro-problems require macro-solutions and to address the crises in climate, nature and social injustice, we must rethink how our neighbourhoods, towns and cities are designed.
Back in 1989 when, as managing director of Greenpeace, I oversaw the acquisition and refurbishment of an old animal testing laboratory in Islington which later became our HQ and London's first green commercial building.
It dawned on us that no one at that time quite knew what a green building actually was. Less still was known about how to go about creating one, let alone transforming an old 1920s industrial building into a benchmark for sustainable design.
That said the building did in fact go on to become a good case study in the argument for retrofit vs new build. But it became abundantly clear to me that, despite the building's successes, to effect meaningful change we need scalable and replicable solutions.
At The Phoenix, we are using structural timber on a scale not before seen in the UK
As we square up to a perfect storm of climate emergency, global energy crisis and looming recession we need to come together as an industry and act now.
At The Phoenix in Lewes, East Sussex, we are bringing forward plans to transform a 7.8-hectare brownfield site into a new kind of neighbourhood – with the aim to create the most sustainable new development in the UK.
This will be a neighbourhood for the 21st century, but there's nothing futuristic about what we're attempting. Our solution combines best practice in construction, energy and mobility with leading designers, architects and engineers to demonstrate that there are happier, healthier and more sustainable ways of living.
The key to this is scale. At The Phoenix, we are using structural timber on a scale not before seen in the UK. Offering the structural strength of 'traditional' materials, such as concrete and steel, at a fraction of the environmental impact. Sourced from sustainable, well-managed forests, it is regenerative, giving timber structure buildings a negative carbon impact overall.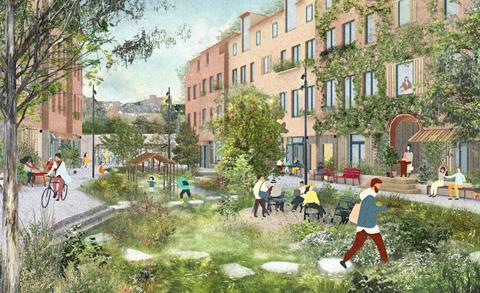 It's also lighter in weight, meaning less concrete is needed for the foundations – further reducing the embodied carbon – and providing opportunities for local forestry industries to flourish. There is no reason why timber cannot and should not be the go-to building material used across towns and cities worldwide.
At neighbourhood scale, what you're able to do with energy is considerable: PVs on rooftops, water capture on others, shared and rooftop gardening, ground source heat pumps with an ambient loop system – where rejected heat from one area of the neighbourhood is reused elsewhere. The result is a reduction in demand and therefore cost to residents.
But it's not just about embodied and operational carbon. It's about creating intrinsically sustainable places: five-minute neighbourhoods where most daily needs are met within a short walk. Where mobility hubs and services reduce the need for privately own cars, freeing up space for communal gardens and creating streets where children can play and the air is cleaner.
Designing at this level and scale also gives you the ability to consider food and waste strategies, from composting and urban gardening to low-cost canteens that nurture a culture of sharing – of ideas, spaces, amenities, and services.
There is no time for business as usual. We must act now – at scale and in integrated and systemic ways – and we must act together if we want to effect real, meaningful change for the better not just to where we live but also how we live.
Postscript
Jonathan Smales is a former managing director of Greenpeace and the founder and CEO of Human Nature