Most architects have endless rejected competition entries to their name. This is a thoroughly good thing, argues Martyn Evans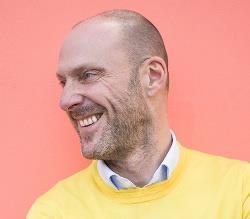 Helsingborg in Sweden is home to the Museum of Failure, a permanent exhibition dedicated to the risky business of innovation. When it was established, the curators asked a long list of global companies to supply examples of products that never made it – despite, in some cases, huge investment. Not one replied.
As I listened to a news report about it on the way home from work the other night I wondered what such an exhibition about unbuilt architecture projects might look like and how wider industry might learn something from the pride generally shown by architects in their failed competition entries.
Housing a fascinating and sometime hilarious catalogue of doomed products – Harley Davidson perfume anyone? – the museum has a serious mission to deliver a learning experience about the important role of failure for innovation. Its strapline: Learning is the only way to turn failure into success. Given that so much of architects' work (and not just in developing practices) is based on competition entries, it could not be more important to squeeze every last scrap of learning from projects that don't make it past the final presentation stage.
That responsibility sits with the client too. A straw poll around some architect friends produced a surprising answer to a question about how many clients offer proper debriefing sessions to the unsuccessful practices at the end of a competition process. Hardly any. That shocked me. The sheer quantity of work alone turned in routinely for competitions should warrant at least the courtesy of a meeting to explain why the entry was unsuccessful.
Bash down your client's door, ask for an honest assessment of why they picked another scheme over yours
Sometimes, though, fault can lie with the architect. A competition I ran some years ago included a formal debrief stage in the process which only one of the four practices involved took up. Busy? Perhaps. Disappointed? Understandable. More likely, they were just up and on to the next project on the treadmill of competitive practice in a tough market.
As a client I feel uneasy about competitions. They are obviously a good way of understanding how practices think, of getting a glimpse of what it would be like to work right through a project and of airing new ideas. But the low turnover/high yield nature of most architects' businesses where a competition win could be transformative to their business means practices will regularly put the most extraordinary amount of time and energy into their submissions in an attempt to beat the competition – effort that is often rewarded with nothing more than a short, awkward phone conversation with bad news.
And so, what to do with all that work? Celebrate it. Many architects tell me that competition entries are how they learn as practices; how they hone their skills, teach their young team members and test out new ideas. But that's only half the story. The other half is understanding why an entry wasn't successful at competition. And that's why the debrief is so important. Bash down your client's door, ask for an honest assessment of why they picked another scheme over yours. It might not be a very easy conversation – when the answer is "chemistry", sometimes it can feel a bit personal. But that's a learning opportunity too – as much as we would like to think it's all about the work, clearly often it's not.
I'd like to think clients would pick their architects because they understand their work and know when the right project comes along. But I also understand the allure of the competition process. For architects to make the most of it they have to create their own Museums of Failure in the best modern tradition – not dusty places full of artefacts, but living celebrations of ideas, exploration and learning for their staff and their clients.