Architectural conversion courses have been standard in the US since the 1970's. Introducing new skills has enriched American building design says Ben Flatman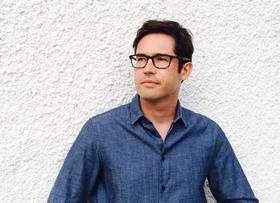 Stan Barter has an undergraduate degree in biochemistry, worked as a laboratory research scientist in Oregon, and then spent 10 years doing hands-on carpentry and residential construction in northern California. Thanks to a 3 year postgraduate MArch degree from the University of Arizona he's also a licensed US architect. But in the UK, which offers no clear conversion route for non-architecture graduates, he'd never have become an architect. Why is it that the profession in the UK is so unwelcoming to graduates from other disciplines, and those who could bring valuable experience from diverse previous careers?
In many cases, their previous experience enriches their architectural studies and approach to practice
In the US, students are encouraged to explore their academic interests more freely, often coming to architecture much later than in the UK. The MArch1 'conversion' route has been standard in the US since the 1970s. Ryan Jacobs, Programme Coordinator for Architecture at the Harvard Graduate School of Design says that 40% of graduates starting Harvard's MArch1 course have never previously studied architecture. Observing that the success rate of those with undergraduate degrees in architecture is broadly similar to those without, he notes that "I'm often surprised that it doesn't take more to bring students up to the same level." In stark contrast, non-architecture graduates in the UK are often given little or no credit for their previous study or work experience when applying to British schools.
The evidence from the US is that students from other disciplines don't lack the necessary skills to become architects. In fact, in many cases, their previous experience enriches their architectural studies and approach to practice. After graduating in biochemistry 1998, Stan Barter started his working life as a research scientist at the Oregon Health Science University. After 3 years he decided he wanted a career change, and retrained as a carpenter, spending the next decade building timber houses. It was only at the age of 35 that he realised that he actually wanted to be an architect. He says that the time and money required in the UK to go back and do a 3 year undergraduate degree in architecture, followed by a year out, and then a further 2 year postgraduate course, would have put him off. In the US however, architectural education actively welcomes those making late career changes.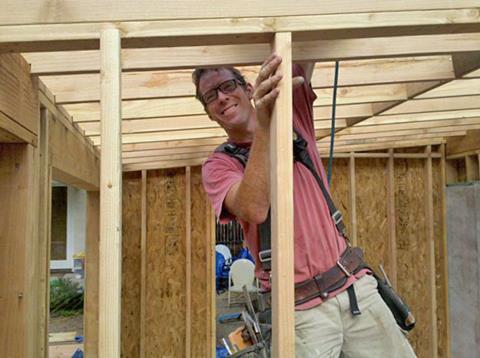 After completing his 3 year MArch degree in Arizona, Stan and his wife moved back to Oregon where he found a job with SRG Partnership, an architectural firm that specialises in hospital and laboratory buildings. Coming full circle, he now works almost entirely on highly technical laboratories for Oregon Health Science University. A recent project involved housing a new cyclotron. He believes his previous career as a scientist enables him to relate to the end-users in a way that someone from a straight architectural background would have found more difficult. Looking back on his career path, he observes that "It's amazing how working at a lab bench, and then as a carpenter feeds into my work as an architect every day. I can't imagine I would have been as well served by going straight into an undergraduate degree in architecture."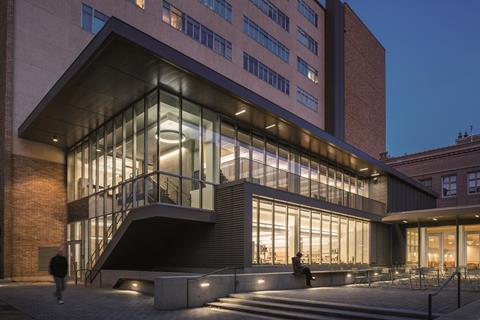 It's a model of a different career path that the British educational establishment seems to be unwilling to see widely replicated in the UK. When it was set up in 2013, the RIBA's on-going Education Review was specifically tasked with finding ways to 'Offer advanced standing/conversion courses to holders of non-cognate and affiliated degrees.' According to David Gloster, RIBA Director of Education, despite his strong support, the heads of schools (SCHOSA) and ARB were unable to agree on how to do this and the prospect of a conversion course is no longer on the table. Architecture in the UK looks set to remain a firmly closed shop.
Conversion courses are commonplace amongst many other UK professions. Legal firms actively encourage and seek out graduates and specialists from other fields. Many solicitors and barristers enter law later in life, bringing invaluable knowledge and experience from other fields. Even the medical profession has found ways to speed up registration for those making the transition to medicine, such as the graduate-level MBBS course at St. George's in London.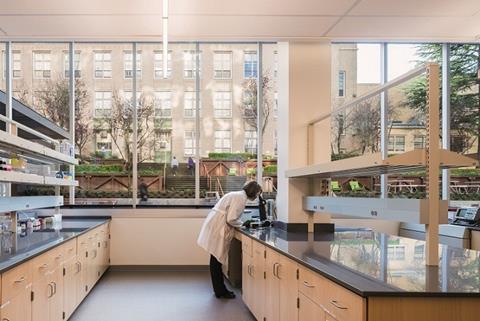 It's a depressing indictment of the inertia within British architectural education that the RIBA Education Review has been forced to quietly ditch its commitment to addressing this issue. The on-going failure to broaden access is at the expense of countless individuals, whose interest in a career in architecture is needlessly thwarted every year. The cost to the architectural profession in terms of lost talent is arguably even greater.
At a time when architects are increasingly squeezed into a narrow 'design' silo, the failure to welcome knowledge and experience from other disciplines is a huge missed opportunity. We should be encouraging our own Stan Barters in the UK, not slamming the door shut on them. The narrow pool from which architects are currently drawn may in itself help explain the increasingly peripheral role that architects play within the construction industry. Those involved in the RIBA review should use the opportunity provided by the EU referendum vote to reopen this issue, and find a way to deliver an essential and long overdue reform that would open UK education to a rich source of new talent.