Industry has been working hard to get up to speed with the new regulations, but there's still much to learn, writes Andrew Mellor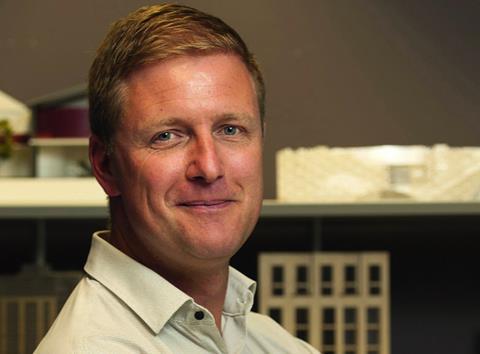 The initial confidence that was evident in some organisations in relation to responding to the building safety regime secondary legislation seems to have waned a little. The realisation of what needs to be done seems to have made a number of organisations concerned, and caused them to back-pedal a little in their statements about how they intend to progress.
Without the experience of having done it before, hesitation has developed. Of course, that hesitation cannot last long as the regime is here and it will not change, and projects must continue.
The concern is perhaps heightened by the fact that the Building Safety Regulator (BSR) will seemingly not be providing direct pre-application support other than the published guidance. Therefore, gone is the comfort of being able to ask for guidance and advice specific to a project with regards to the application submission.
It has long been understood that the BSR and building control bodies would not be providing design compliance advice under this new regime, but it was believed that the BSR would be providing pre-application advice. The industry is used to pre-application advise for statutory applications, so this change is not what we are used to. We are used to that direct support and now, to some extent, we have to respond on our own.
The BSR's response time to question's submitted via its online portal is 21 days and it is not clear what type of questions will be answered. It is yet to be understood if it will include queries related to the application process.
Contractors and developers are having difficulty regarding the requirement, or otherwise, for the inclusion of subcontract installation design in the HRB Building Control Approval application. The BSR has suggested that this is required by stating that the application submission should demonstrate full compliance with applicable Building Regulations, but there is little granularity as to specific packages and/or whether the sequential delivery of information, against agreed compliance parameters, will be accepted during construction (without triggering change control applications).
The programme and procurement implications are huge - perhaps several months at least on every HRB project. If the full front loaded delivery of subcontract design is really required this will require a radical rethink on current procurement procedures and lead-in programming.
As it stands we see little evidence that the market is ready for this shift – if indeed it is required. It is a significant point of frustration to some organisations that it appears there is no pre-application route to engage and agree the project strategy.
This inspiring response from the industry is very encouraging
This hesitancy will not last long. Once organisations have made their first applications, appointed a Principal Designer and Principal Contractor (both Building Regulations) and procured the construction work at an agreed price, then they will have more certainty of the processes and will be able to adapt as is required to make the journey more efficient and with less impacts for the project programme and costs.
This may take several months, but I think it will be at least a year before most of the industry has the experience to provide it with the confidence and certainty about working under the new regime.
One of the questions that the industry is grappling with is the definition of 'viable' in relation to justifying a staged application. What will the BSR accept in relation to a viability justification?
Another question that those working on existing High Risk Building's are considering is, what does 'sufficiently progressed' mean for an existing HRB project? We understand that it is a start of works on site, but do those works consist of the removal of existing fabric or the installation of new material that relates to the proposed building work. And if it is the latter, how much new materials is it to justify sufficiently progressed?
Having said all of that, there is much great work being undertaken by a number or organisations with regard to developing new processes and tools to respond to the requirements. We are seeing collaboration between consultants, clients and lawyers, including some consultants who are competitors.
This inspiring response from the industry is very encouraging, yet it has been forced by legislation. If such far reaching legislation with stringent duties and associated penalties was introduced by government for other areas, such as climate change and environmental performance, then we would see similar responses from industry.
It is of course very unlikely for a number of reasons that the government will introduce such detailed legislation for other areas, but if it did, it would create better quality, more resilient and more durable residential buildings.
Postscript
Andrew Mellor leads the development consultancy team at PRP. The practice has been advising the Department for Levelling Up, Housing and Communities and conducting research around policy and building regulations.