British architectural exports could be worth £54m a year - if the government can strike the right trade deals, says Ben Derbyshire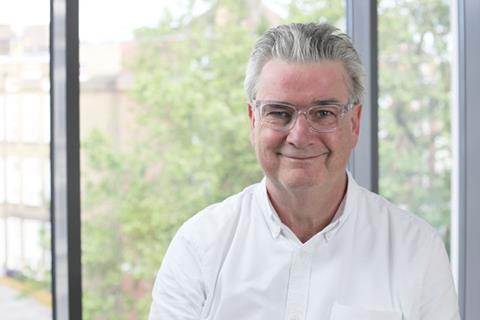 Brexit continues to dominate the news agenda. The risks associated with Britain's exit from the EU are clear – a bad deal that closes the door to EU citizens and freezes access to key markets would be unthinkable. For architects, that would mean a skills exodus, higher costs across the industry and the failure to deliver domestic policies on housing, infrastructure and the industrial strategy which rely on our being open for business to international design talent.
If we can avoid those risks, however, and strike a good and sensible deal with our EU partners, I believe the potential opportunities for British architecture are significant. When the RIBA surveyed its membership in the aftermath of the EU referendum last year, one in five architects told us that they planned to respond to the vote by doing more work internationally and exporting more overseas. Many of them had not supported or planned for Brexit, but they nevertheless saw the opportunities it brought and began preparing to make the best of them.
New research published today by the RIBA shows how large the potential gains could be – striking ambitious new trade agreements with key markets could boost British architecture exports by over 10% in their first year alone. This report, Global Talent, Global Reach, underlines the strength of the sector internationally. What stands out is that the UK is by far the largest exporter of architectural services in the EU, far and away outperforming every other European economy when it comes to working around the world.
And British architecture exports are truly global – our most important markets are Asia, the Middle East and North America, and British practices are designing breath-taking buildings on every continent. From Simpson Haugh's Queen Elisabeth Concert Hall in Antwerp to Rogers Stirk Harbour & Partners' BBVA Bancomer Tower in Mexico City, British architects set the gold standard for design quality, innovation and creativity across the world – and brought £500m in export revenue to the British economy last year.
This status as a global hub for architectural excellence puts our profession in a strong position to benefit from a post-Brexit scenario where Britain can strike new trade deals. Our research finds that if the UK government is able to strike a services trade deal that includes China, the USA, India and the UAE, this could boost exports of architecture by at least £54m in just the first year. The potential gains for the wider British construction and engineering sectors are larger still.
Away from the raw numbers, I believe the prospects are even greater. British architecture has a well-deserved reputation for invention and being at the leading edge of trends in sustainable design, design-led construction and technological innovation which are increasingly valued in exactly these global markets. China's government has committed to ensuring half of its new urban buildings will be green buildings by 2020 – British architecture's reputation and track record in this field could give our practices a head-start in this market if our own government can deliver a trade deal to unlock it.
A word of warning: Britain has not achieved this pre-eminent position by accident. We have become a world leader in architecture by being open for business to the best and brightest architectural talent from around the world, and especially from the rest of the EU. One in four of our colleagues are from Europe and they have played a vital role in the success of the profession. We will not be able to truly make the best of the opportunities out there without their contribution, and equally we cannot choose between trading with Europe and with the rest of the world. But, with a good Brexit deal, a sensible post-Brexit immigration system that continues to support architects to benefit from global talent, and new trade agreements that expand the potential markets for our expertise, British architecture is uniquely placed to continue creating, innovating and building in every corner of the world.