The most innovative industries have close links with universities. Architects need to find a way of attracting that kind of funding from housebuilders and other corporates, says Martyn Evans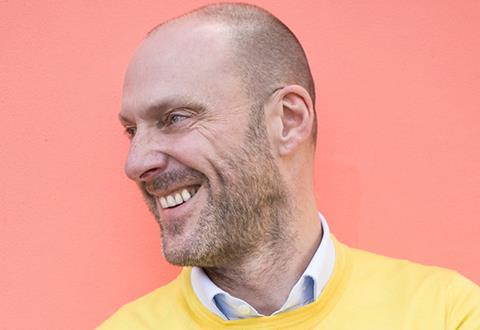 I was at Ravensbourne University last week – I'm a member of an advisory panel for the School of Design there. The panel is made up of industry representatives from the widest range of design disciplines including fashion, graphics, digital, film and architecture. We were discussing the university's postgraduate offer and asking, as we do every time we meet, how we might better connect its students and their work with industry and its needs. The views around the table from the different professions made me wonder how connected architecture students are to the building industry they are training to serve.
In the pharmaceutical and biotech industries, companies cannot compete unless they are intimately connected to research units at universities where masters and PhD students are studying on programmes funded by private sector R&D budgets. Knowledge is developed, new science invented and life-saving therapies discovered through research developed in partnership with industry. And it isn't just research designed to solve problems we already know about – private sector money is also invested heavily in pure blue-sky research designed to produce answers to questions we haven't even asked yet.
Our discussions around the Ravensbourne boardroom table focused on how we encourage large, private sector companies, for whom design is an important part of their product and service offer, to see greater value in research and create better partnerships to develop life-enhancing products and processes that will also deliver commercial return.
Where are our housebuilders in this?
I'm always impressed when I read that someone, like my fellow columnist Julia Park, has a job title at an architecture practice with the word "research" in it (Julia is head of housing research at Levitt Bernstein). I like it that a company like that, which is not the largest practice in the country, would commit to carving out a senior role that is focused purely on improving their knowledge and understanding of how to design and build better housing. I do have this picture though of Julia working away furiously in her studio, like those in similar roles in other practices, to develop solutions to huge, structural problems that are going to take an awfully long time to solve unless – like trying to find the cure for a difficult disease – there is a co-ordinated, cross-sector effort to invest in significant raw research.
Of course there is valuable research being done. At the Centre for Alternative Technology in Powys and the BRE in Watford there is significant progress being made in understanding new technologies and how they might be applied. In engineering departments in universities, study around sustainability and energy production and management is producing real innovation.
But where is the design innovation research being done that anyone in industry is paying attention to? I bet it's there in spades – it just needs to be recognised, better-funded, developed and used.
One of the questions we were asked to consider at our session was how we might encourage more home-grown postgraduate research students. We discussed how expensive it is in this country – something that puts a lot of people off staying in education after their first degree.
We talked about how competitive the marketplace is for good postgraduate design students in industries (like fashion and cars) that directly employ designers and consequently understand that design innovation is at the heart of their commercial success.
I believe, conversely, that industries like housebuilding that rely on consultancy to deliver design services are, by their very nature, one step too far removed from the design process to see cause and effect. In all my years working in the development industry I've only ever worked with one person who trained originally as an architect.
I've written before on these pages about how the broken supply-driven housebuilding market will always obviate the need for competition-driven design innovation, but I think we have to try to break the circle somewhere.
Our design schools, like Ravensbourne, need to ask hard questions about the contribution they can make to industry success, bash down doors to create better relationships with design-led businesses, champion new thinking, make it easier for students to stay in research-driven education and slowly, slowly we might begin to create a system where research into how we can live better might be even half as well funded as the medical research that keeps us alive in the first place.