The measures in the budget are fine as far as they go but won't deliver the promised 300,000 homes a year, says Julia Park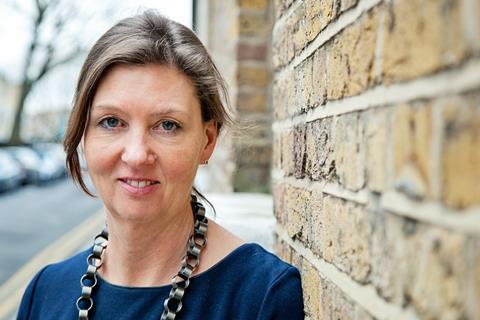 Watching the government 'tackle the housing crisis' feels like watching someone trying to do a jigsaw without the picture on the box. Pick out a few of the more colourful pieces, and with a bit of luck, a couple of them might fit together. It's possible to get there in the end but only by trial and error, and it takes a very long time.
There were a fair number of housing pieces in the budget yesterday but no real sense that the government fully understands how the housing market works or is prepared to consider the radical moves needed to achieve 300,000 homes a year. Although the latest numbers are up on previous years, that's done nothing to improve affordability.
The headline promise, an extra £44bn to boost housing supply over the next five years, sounds impressive but it's not clear how much is a loan and how much an investment or guarantee, or how much is earmarked for housing itself. The long list of individual measures includes £400m for estate regeneration - did anyone really think that £140m was going to be enough? – and yet more money for Help to Buy, and £28m for Kensington and Chelsea for mental health and counselling services, local regeneration projects and a new community space close to Grenfell Tower.
Overall, there was little mention of affordable or social housing. Shelter estimates that half of all new housing needs to be genuinely affordable to people on below average wages but there is no sign that the government agrees. Allowing local authorities in areas of high housing demand to borrow more against the housing revenue account is sensible, as is giving all authorities the freedom to charge full council tax on empty homes, as long as this doesn't prove too bureaucratic in practice.
Help for some of those struggling to pay their rent in the private sector comes in the guise of 'Targeted Affordability Funding'. Worth £125m, it's not a bad idea but it's not solving the underlying problem and it doesn't represent investment in the positive sense; it's simply a handout that will be passed straight on to private landlords. The changes to the way in which Universal Credit payments are made, and the modest rise in the minimum wage, will have a wider and more sustained impact.
The announcement that received the loudest cheers during Hammond's speech was the cut in stamp duty for first-time buyers on the first £300,000 of homes worth up to £500,000. For once this isn't a deal that only applies to new homes, but it does nothing for older movers despite research that shows that stamp duty is a major deterrent for would-be downsizers.
Experts were quick to point out that the stamp duty exemption is only likely to help around 3,500 first-time buyers, not all of whom will be young, or even low earners. The Office for Budget Responsibility has been more scathing in its reaction; predicting that abolishing stamp duty won't help first-time buyers for any length of time because it will soon trigger a rise in house prices that will benefit sellers and housebuilders instead; 'We expect this to increase house prices by 0.3 per cent, an estimate consistent with our published price elasticities for stamp duty changes. Most of this effect is expected to occur in 2018'.
It also said that a Treasury review of a temporary 'stamp duty holiday' for first-time buyers announced by the Labour chancellor Alistair Darling in his final budget, concluded that it had failed. And let's not forget that stamp duty is a straightforward transaction tax, for which the government does nothing.
As the pundits predicted earlier in the week, Hammond bottled it on the Green Belt, plumping instead for 'high quality, high density housing near transport nodes' and five new towns. It's not clear whether these are new towns in addition to the new towns that we already know about, but the concept of an Oxford to Cambridge corridor is sound, and it's encouraging that these ventures will be spearheaded by development corporations based on public/private partnerships.
Hammond also sounded a warning to developers who fail to build out their schemes having received planning permission. It's only a review so far - code for 'we know there's a problem but we don't know what to do about it and we're very busy with Brexit' - which, as Walthamstow MP Stella Creasy was quick to point out, gets a bigger spending boost than the NHS.
It would be churlish to dismiss the help-for-housing measures in budget, particularly as so many other sectors need help too, but you can't help feeling that the government is tiptoeing around the biggest elephants in the room - one of which is land cost.
The GLA is attempting to address this in its Affordable Housing and Viability Supplementary Planning Guidance, by expecting land value to be based on 'existing use value plus'. And in an open letter to the Chancellor before the budget, Trudi Elliot, Chief Executive of the RTPI, urged government to intervene in the land market. She said, 'Local authorities need support and new powers for capturing land value uplift to fund infrastructure and affordable housing. To fix the housing crisis, RTPI sees more funding needed for upfront infrastructure and affordable housing.
'The windfall in value which goes directly to private landowners when public investment in infrastructure is made or planning permission is granted is a "reasonable place" to look for funding for this development. Encouraging Tax Increment Financing is seen as one way to secure this uplift.'
She's right. Relying so heavily on supply is a mistake; there is no sign that the industry is capable of building 300,000 homes a year, little chance that they would be the 'right homes in the right places' if they were, and no guarantee that prices would come down if they did.