Our built heritage has an important role to play in addressing the climate emergency. We must allow it to adapt, writes Laura Baron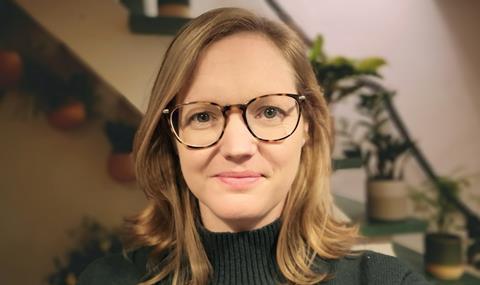 Buildings are the UK's second largest source of direct emissions, next to surface transport. Almost half a million buildings in the UK are listed. England alone has around 10,000 conservation areas, providing protection to over 10% of properties, with a further 1,200 spread across Wales, Scotland, and Northern Ireland.
A recent study by the Office for National Statistics found that the age of a property was the biggest single factor affecting energy efficiency. This, coupled with the unprecedented rise in energy prices, means that upgrading old, leaky and fossil-fuel reliant building stock is a silver bullet that can cut carbon emissions, reduce energy bills, and build energy security.
The UK Government has set out its plans to decarbonise the building sector in the Heat and Buildings Strategy. In it, they highlight "the 2020s will be key to delivering a step change in reducing emissions from buildings […] improving energy efficiency by adopting a fabric-first approach is key in ensuring the transition to low-carbon heating is cost-effective and resilient."
This sentiment does not sit easily with a traditional view of building conservation. Energy efficiency measures like double glazing and wall insulation are often perceived as causing harm to historic settings. However, some local authorities, like the Royal Borough of Kensington and Chelsea in London, are leading the way. A recently introduced planning order in the borough, gives consent for solar panels on most Grade II and II* listed buildings without the need for individual listed building consent.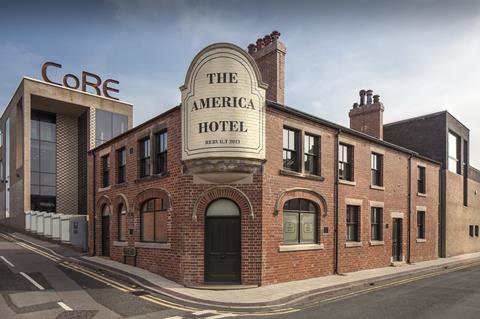 The order gives clear guidance on how to sensitively install solar panels in a heritage setting, in a way that will mitigate the impact to historic significance whilst realising the sustainability benefits of the installation. Guidance from many other local authorities, however, is lagging behind the UK's net zero ambitions, and the tensions between heritage conservation and sustainability are still apparent.
The perception that historic buildings are at odds with a sustainable, low-energy future needs to change. The core principle at the heart of heritage conservation is the responsible stewardship of our inherited world. This value is intrinsically linked to a regenerative design approach - one which can support planetary health and conserve our natural resources.
Constructive Conservation is a term used to describe an approach to building conservation, which sensitively manages the changes and alterations necessary to ensure the future of a historic building, and its continued use and enjoyment for the long-term. The approach has been used successfully to justify changes relating to accessibility or health and safety.
Modern building regulations place requirements on all buildings to acknowledge the importance of securing reasonable standards of health and safety. With listed buildings, this requires a sensitive design approach to achieve the required safety standards whilst ensuring the historic building fabric is safeguarded. Constructive Conservation as an approach, helps support these well-informed changes to a historic building.
However, listed buildings, buildings in conservation areas and scheduled monuments, are exempt from fully complying with the energy efficiency requirements set out in the building regulations relating to the conservation of fuel and power. Given the extent of the multiple crises we now face, can we really afford to give listed buildings a free pass on this issue?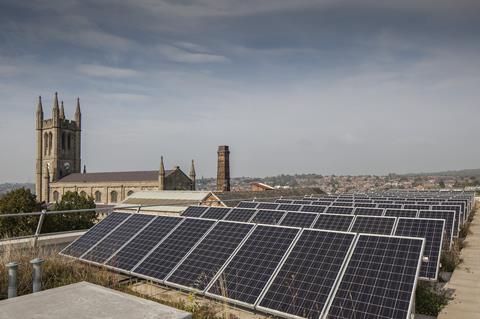 The climate emergency should be treated the same way we treat other matters of health and safety. Constructive Conservation offers a perfect template for how we can sensitively manage the changes these buildings desperately need, whilst safeguarding their heritage significance.
The Centre of Refurbishment Excellence was a pioneering project to transform a disused Grade II listed pottery works in Stoke-on-Trent into a national centre of excellence for low energy building retrofit, with exhibition and conference venues. Completed almost a decade ago, this locally iconic and culturally significant site provided a test bed for how energy efficiency measures and sustainable technologies (including ground source heat pumps, solar panels and rainwater harvesting) can work in harmony with historically significant and protected buildings.
Ledston Hall is the first Grade l listed building in the country to install double glazed windows which involved a careful consultation process with Historic England.
The recently completed "Common Ground in Sacred Space" project at Newcastle Cathedral, ten years in the planning, is part of a series of phases to pave the way for this Grade I listed landmark to become operationally net zero carbon. It is the first Grade I listed cathedral to install heat pump technology combined with an efficient underfloor heating system. The work involved lifting over 100 ancient stone ledgers which were restored and re-laid.
These projects are the result of forward-thinking clients willing to challenge the business-as-usual approach. To meet national net zero targets, we must be radical with our built heritage. As an intrinsic part of our cultural identity and our understanding of a place, its history, and its social story, our built heritage has a crucial role to play in our collective futures. The sooner we acknowledge and celebrate the synergies between building conservation and a regenerative future the sooner we can all enjoy the benefits.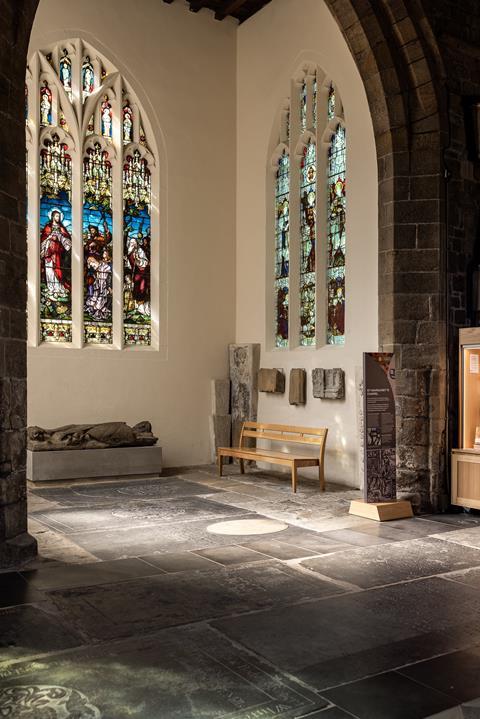 Postscript
Laura Baron is Purcell's Head of Sustainability