The Bartlett sought to break down its students in order to build them back up again in the school's own mould, writes Ben Flatman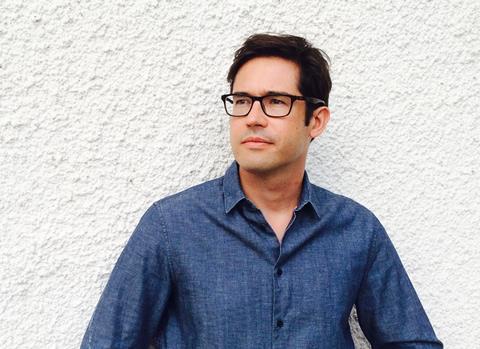 The recent report on a history of abuse at the Bartlett feels like it has exposed not only the underbelly of an architecture school but many of the problems that beset the profession as a whole.
It is in the schools of architecture that we learn how to think and behave as professionals and, if the Bartlett is in any way typical, then it is no wonder that so many architects struggle with work-life balance and dysfunctional workplace cultures.
From unnecessarily long hours, to bullying, favouritism and harassment, the Bartlett comes across as a training ground for many of our most toxic behaviours as a profession.
The report brought back memories of my own time at the school. I did my RIBA Part 1 at the Bartlett between 1999 and 2002, and like many alumni, the place left its mark on me, for both good and ill.
>> Also read: Bartlett director steps down following bombshell report
I came to the Bartlett after studying modern history at Oxford. It is hard to think of two more different academic environments. At Wadham, I had been living in student halls designed by MacCormac Jamieson Prichard and attending one-to-one tutorials against the backdrop of Magdalen College's deer park.
During my first year at the Bartlett, I found myself in the less than salubrious Ifor Evans halls of residence, in the far from picturesque Camden Town. The Bartlett's Wates House, designed by a group of former tutors, was a claustrophic monument to the worst of 1970s modernism.
The teaching was even more of a shock. At the Bartlett I was suddenly thrown into what felt like a very large year group. There were 60 undergraduates in the first-year intake at that time, and this number grew to 120 by the time I left.
The school seemed to go out of its way to promote a culture of fear and near panic in its students
On our first day we were given stark warnings about how hard it was going to be to succeed as an architect. There was a boot camp vibe that I think is not uncommon to many schools of architecture. The next three years were to be an experience in the "break them down to build them back again" approach to education.
Rather than trying to instil a culture of well-managed time and organisation, with a full and balanced life beyond the studio, the school seemed to go out of its way to promote a culture of fear and near panic in its students.
Very early on we were told that extra-curricular activities were simply not on the cards for architecture students. The sport, acting and political interests that were very much seen as a key part of university life at Oxford were actively discouraged at the Bartlett.
Over the proceeding three years I experienced a rollercoaster of emotions as I traversed the Bartlett tightrope. As many of those who submitted evidence to the investigation have pointed out, seeking and winning the favour of tutors was essential to survival.
I did, I think, succeed in just that during my first year. And, after a slow start, I found I was also enjoying myself. The assignments were often bizarre and very deliberately not about designing "buildings".
A brief to design a "device for the human body" that would faciliate a deeper understanding of the town of Hastings was, I think, an attempt at getting us to think about and respond to context.
We were never directly told what to do, but somehow, most of us began challenging our assumptions and groping our way towards thinking afresh about what "architecture" was.
We were not there to be formed into little proto professionals, but rather to fulfil the more heroic role of the genius striving alone towards creative perfection
In a strange way I think it worked - at least in the sense that this was what the Bartlett intended. We were not there to be formed into little proto professionals, but rather to fulfil the more heroic role of the genius striving alone towards creative perfection. Group projects were striking by their absence.
I remember that, at the end of my first year, one particular student was invited by the course leader to help select which of the other students' work should appear in the end of year show. Even at the time I remember that this seemed a cruelly divisive approach. Needless to say, it won the student in question few friends.
At the start of my second year I insisted, against the school's wishes, that I wanted to spend time studying abroad on an exchange. In an indication of the elevated view that the school then had of its own status, I was told that there was nowhere else in the world good enough for Bartlett students to undertake an exchange with.
When I pushed further, I was told that, if I really insisted, then I would be allowed to spend one semester at SCI-Arc in Los Angeles. No doubt SCI-Arc has its own problems, but during my time in LA I was struck by how relatively structured the school was. Much of the students' time was blocked out and they attended taught classes that were aimed at gaining specific skills and knowledge.
Once back at the Bartlett I returned to a sink or swim culture. Due to a lack of studio space at the time, most students worked from home. There was a palpable sense of isolation and dislocation.
Lectures felt like a tick-box and bolt-on to meet RIBA criteria. Environmental lectures, which I had assumed would be central to my studies, were peripheral and there was never any follow-through in the design studio. Any real-world issues were treated as a tedious constraint on creativity and therefore to be ignored.
Tutorials were often bizarrely unfocused, subject to the whims and capricious moods of the tutors. Other than an expectation of vaguely avant garde posturing, there was rarely any clearly discernible purpose to design assignments.
The whole system seemed to have been designed to remove any fixed criteria by which students could evaluate their own progress or attainment, other than through the approval of their tutors.
My second year was spent in a state of abject confusion. As usual the end of year project was almost entirely without a brief or any tangible parameters.
Maybe I wasn't properly supported by my tutors, or possibly I wasn't very good. Perhaps it didn't really matter at the Bartlett, where the main criteria for success often seemed to be a form of manic fear-induced hyperactivity.
One of the lessons that the Bartlett sought to teach its students was to develop self-sufficiency and a faith in the strength of one's own approach and convictions
I got a poor mark for my second year final design module and spent the summer working for a practice in Birmingham while re-doing my project from scratch. Essentially working on my own, with some very light touch but supportive input from Jonathan Hill, I rediscovered a confidence that I thought I had lost and ended up with a good studio design mark from the reassessment panel.
I believe, behind all the dysfunction, one of the lessons that the Bartlett sought to teach its students was to develop self-sufficiency and a faith in the strength of one's own approach and convictions. It was strange though that the route there was so painfully tortuous. I am not entirely sure it needed to be. And the collateral damage was often immense.
It is perhaps an irony that for me personally it was on joining Bob Sheil's unit 6 studio at the start of my third year that I actually found some measure of stability and mental calm within the school.
His workshop-based "design by making" unit felt like it was made for me. Always happy constructing stuff, and expressing ideas in three dimensions, I was able to navigate my final year successfully, even enjoyably.
That said, my final term was spent, like most of my contemporaries, working through the night, striving towards what often felt like some unknowable goal.
My year out at Allies and Morrison, which went completely unsupervised by the Bartlett, despite me paying a small fortune in fees to the school that year, was not a great success. With hindsight I was burnt out and deeply disillusioned by the education system and my experience of work.
I did initially return to the Bartlett for my RIBA Part 2. But after six weeks a depressing sense of repetition descended. I realised that I had actually had enough and went to Bath instead.
I have reached out to contempories from that time to ask them what they remember. Stephen Molloy, founder of Fundamental, a Berlin-based design and retail collaborative, told me: "Personally speaking, a negative experience that stands out was being told to go back to Ireland and grow potatoes at a crit."
But he qualifies this, recognising that the approach worked for some students: "The environment was rough and uncomfortable; I saw many students suffer. But I also saw many grow beyond their previously conceived limits, and it is rare to grow without taking some hardship."
Another contemporary, Giles Heather, director of Goldstein Heather Architects, is more damning in his criticism: "We were there to serve the tutors' narcissism. If that chimed with their frequently narrow or obscure pseudo-intellectual hobby horses, all well and good; if not, then tough. As for pastoral care, the concept was held in contempt."
Looking back, a lot of the negative experiences are overlain with happy memories and a pride at having made it through to the end. There was a sense of achievement on graduating, but part of it was just relief at having survived. Many others had dropped out or been forced to retake their final years.
Our schools and our ways of working need a radical overhaul, and we need a commitment to long-term and on-going reform
Of course the accusations of sexism, racism and bullying that appear in the Bartlett report go far beyond the petty favouritism and poor pastoral care that I may have encountered. But complacency has been the watchword of those leading our profession for too long.
Our schools and our ways of working need a radical overhaul, and we need a commitment to long-term and on-going reform.
A life in architecture does not need to be defined by staying in the studio or office so late that you can no longer think straight. It should not be an endurance test. And architects should not learn to tolerate abuse as part of the job.
Being an architect often does not involve much studio design time at all, and the skills required extend far beyond the ability to produce pyrotecnics on paper.
An architectural training needs to include clearly agreed attainment criteria, that include a firm foundation in building regulation, management and the art and science of construction. And we should actively promote a culture of well-being and good mental health.
We often say that people are at the heart of what we do, but too rarely see this through in our actions and behaviours.
Rather than forcing every round student through the square hole of architecture school, we need a culture that is open and welcoming to diverse entry routes. That means encouraging apprenticeships, part-time study and US-style postgraduate conversion courses.
And an approach to education that recognises that, if we want to tap the vast wealth of talent that exists out there, then architectural training needs to be nimbler, more agile and a lot more understanding of students' and employers' needs.
The Bartlett may have taken things to the extreme but many of the problems that have been identified there are replicated in other schools and in many workplaces. Saying "that is how it has always been" and expecting the next generation to tolerate such abuse of power and waste of talent is no longer good enough.