Bartlett is number 2 for third year in a row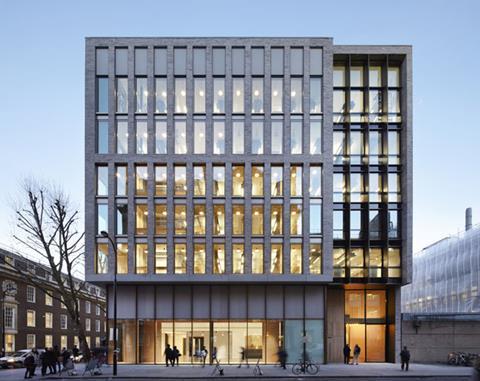 Only three British architecture schools have made it into a league table of the top 25 in the world.
The Bartlett is placed second, behind global leader MIT, in the latest QS World University Rankings for architecture.
Manchester comes in at number seventh and Cambridge eight. The next British architecture school to appear is Sheffield, at number 30. Reading is at 43, Cardiff at 46 and the rest rank below 50.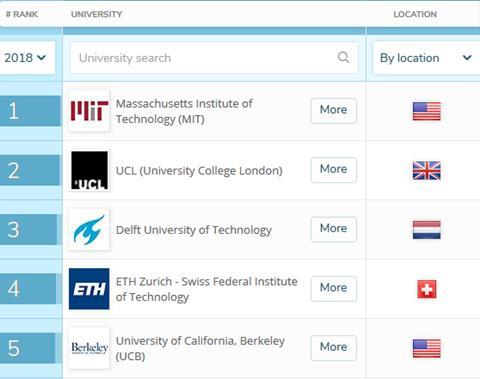 The schools that make it into the top 25 are in countries across the world, including Switzerland – ETH in Zurich – Italy, Singapore, China, Japan and Australia.
The annual rankings are based on reputation among academics and graduate employers, as well as research citations and publications.
It is the third year in a row that the Bartlett, part of UCL, has come second in the world.
Drilling down into the data, the Bartlett got an overall score of 97.1%, with 98.4% for its academic reputation and 91.9% for its employer reputation.
Bob Sheil, director of the architecture school, said: "We're very proud to be recognised in this way, especially as it shows how internationally facing we are as a school.
"Architectural education is research-based, and these results illustrate the strength and diversity of work by our staff and students. It's also a discipline undergoing transformation, which is why of the 16 architectural programmes we offer, four are new for 2017-18."
Students enrolling in those four programmes will be the first cohort to be based at Here East in the Olympic Park. The former Olympic press and broadcast centre was converted by Hawkins Brown which also designed the rebuild of the Bartlett's Bloomsbury base, Wates House.