Suspended sentence for woman who faked her degree certificate and references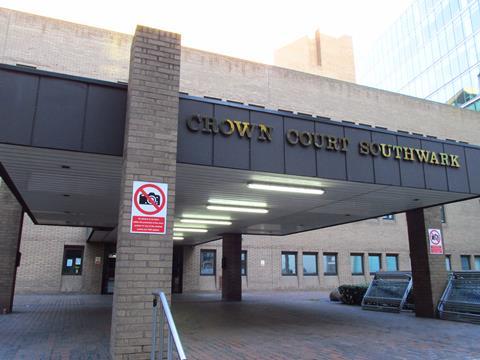 A woman who submitted a bogus degree certificate and other misleading documents in a failed attempt to register as an architect has escaped jail after being convicted of four counts of fraud.
Leopoldine Van Daalen was handed a 15-month jail sentence, suspended for 15 months, and ordered to do 130 hours of community work, at Southwark Crown Court yesterday.
French national Van Daalen had been found guilty of fraud after a trial in August. The charges included submitting faked credentials to the Architects Registration Board (Arb), and creating bogus references – including one from Allies & Morrison and another from Cass School of Art, Architecture and Design professor Maurice Mitchell.
She had claimed to have completed two years of a degree at London Metropolitan University and also purported to be a graduate of the University of East London.
Recorder Bernard Weatherill was told 41-year-old Van Daalen had appeared "disordered and paranoid" at a pre-sentence interview, which reported that she had an "obsessive desire" to be an architect and that it was impossible to be certain whether she was delusional about her own status.
Sentencing Van Daalen, Judge Weatherill said he was satisfied that her primary motivation was her obsession with architecture rather than financial gain. However he said her misrepresentation was "grave".
"What you did was fraudulent, it was dishonest, and it was wrong," he said.
"The issue is in ensuring that there is confidence that people who hold professional qualifications deserve to hold those qualifications because they have passed these tests.
"With those qualifications comes a status in society, and an earning power as well."
Judge Weatherill said Van Daalen had set out to deceive the Arb, which launched the prosecution against her, and the Universities and Colleges Clearing Service, and said her deception may have gone further had it not been for their diligence.
Responding to the sentence, Arb chief executive Karen Holmes said Van Daalen had received a serious punishment for a serious offence.
"We were very pleased with the outcome in terms of the guilty verdicts and the sentence, because it does demonstrate the seriousness of the offence," she said.
Costs associated with the case will be funded centrally and determined at a future date.