Coffey Architects' beautifully conceived projects show it is a practice to be watched

After the final candidate had been interviewed, the judges for this year's Young Architect of the Year Award spent a full two hours deliberating over the choice of winner.
They quickly came to an agreement that there were only two practices in contention - Coffey Architects and Hayhurst & Co — but making the final selection did not prove easy.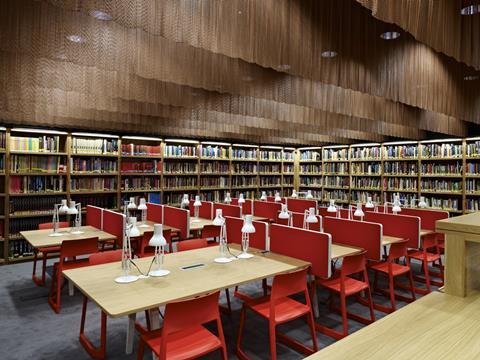 In the end, Coffey won out, the judges being swayed by the energy and professionalism of the presentation and noting their particular admiration for two small libraries that the practice had completed - one for the British Film Institute and the other an addition to a primary school in Kentish Town, which have also earned it the Small Project Architect of the Year award. These beautifully conceived projects convey an interest in making rooms that runs through all of Coffey's work.
Although the practice's built output remains modest, construction is now progressing on a large office complex in Qingdao, China, which suggests that the firm is more than capable of working at a much-increased scale.
Special commendation
Runners up
00/:
Bell Phillips Architects
vPPR Architects