£2.2m project will take two years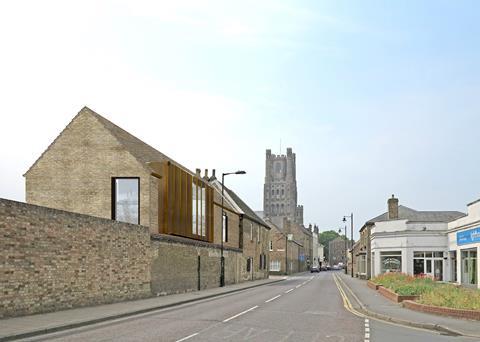 Hat Projects' £2.2m Ely Museum scheme has won enough funding for work to begin this year.
The Heritage Lottery Fund has awarded the Cambridgeshire restoration project £1.66m, adding to existing grants and donations.
Planning and listed building consent were granted in September. The aim is to make the building a "heritage hub" for the whole region as well as a museum of local history.
The origins of the grade II building date from the 13th century. Over the centuries it has been a home, a tavern, a library, a register office and the bishop's prison. It became a museum – for the second time – in 1997 when an extension was added.
The Hat Projects' scheme, which is expencted to take two years, will strip out unsympathetic alterations so that historic features such as the original medieval stair and prisoner graffiti can become part of the museum experience.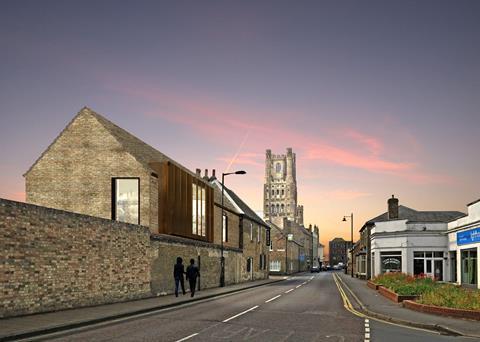 An additional storey will be added to the 1997 extension, clad in handmade local tiles and with a copper-clad bay window overlooking Lynn Road, "acting as a beacon for the museum" said architect and Hat director Hana Loftus.
The project will add new galleries, improve visitor, archive and storage facilities, enable the museum to raise more income from hires and make it fully accessible.
Loftus said: "We are thrilled to have been awarded the Heritage Lottery Fund's support for this very special project which will revitalise one of Ely's unsung treasures.
"We look forward to making a museum that presents its buildings and its collections in the best possible setting, and a creating a new landmark building for the town."
Hat Projects was appointed through an open tender process.