Buttress' plans approved by city council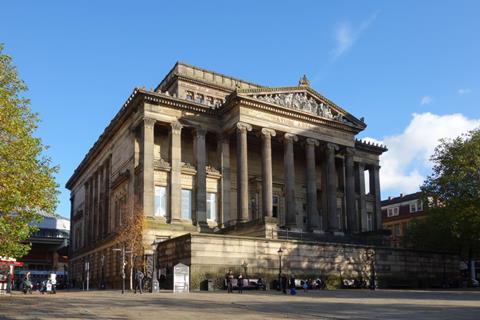 The Victorian Society has objected "in the strongest possible terms" to a £10.7m restoration of Preston's grade I-listed Harris museum proposed by Manchester practice Buttress.
Plans to upgrade and improve accessibility at the Greek revival edifice, built in 1883 and designed by local architect and former Preston mayor James Hibbert, were given approval by the council last week.
The city-centre museum, which received 380,000 visitors in 2019, serves as a community hub as well as a learning centre. Its collections include paintings, textiles, sculpture, photography, historic books and digital art, many of which are of international significance.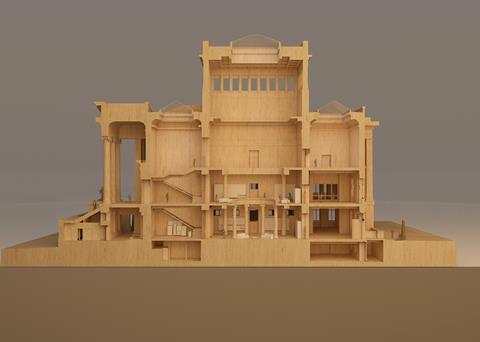 Buttress' proposals would infill one of the building's loggias with a new structure providing a staircase and a lift to give access to all floors, and remove later mezzanines from the galleries to open up their full volumes and restore the original architecture.
A side entrance would also be altered, removing a pair of decorative wrought iron gates and widening a small entrance bridge crossing the building's basement level.
But The Victorian Society has urged the council to seek revisions to the "poor quality" plans, which the heritage group said "do not adequately take into account the special architectural qualities of this magnificent building".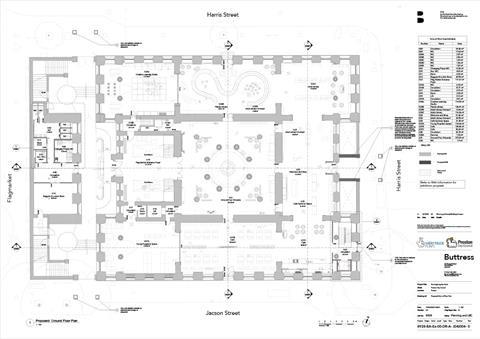 Two aspects of the design have been singled out as causes for "major concern". The first is the loss of the loggia, which the group said was "vital for the symmetry and balance of the building".
The second is the alteration to the building's side entrance, with the loss of the iron gates accused of "erod[ing] an important aspect of the building's design".
The group added that an assessment of the building's architectural and artistic significance in planning documents amounted to just 152 words, which the group said "offer only vague generalisations about classicism and Victorian civic ideals, with none spent on detailed architectural analysis."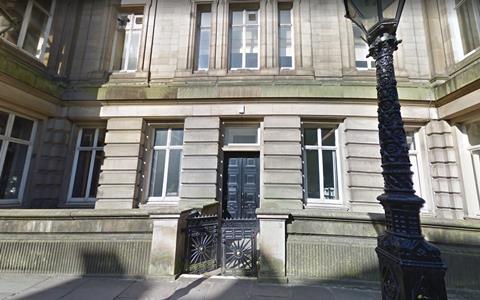 Buttress did not respond for a request for a comment on the objections, but practice director Neal Charlton said: "The Harris has been at the centre of civic and cultural life in Preston for more than 125 years. The plans aim to enhance the role the building plays in the community while allowing it to reach new and more diverse audiences."
Council cabinet member for culture and leisure services Peter Kelly said: "We are proud custodians of the Harris Museum and we take very seriously our role to protect the building and ensure that it can be used and appreciated by generations to come.
"The Harris is a building in use and, as such, we have a duty to ensure that it can be accessed and enjoyed by all."
The project has involved early stage lottery funding and consultation with the public, with a decision on a bid for £4.5m of further lottery funding due in March 2021.