Tom Bloxham says sites could not continue safely
Urban Splash has stopped work at all of its sites and factories. The Manchester-based developer and modular housebuilder famed for its work with leading architects said work could not continue safely in the face of the coronavirus pandemic.
The news came shortly after construction minister Nadhim Zahawi repeated his advice that construction sites should remain open despite the growing risk from the coronavirus outbreak.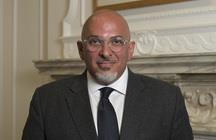 He tweeted: "For sectors like #construction and #manufacturing, it's not always possible for employees to work from home. Construction work should continue in a way that follows guidance from @PHE_uk including on social distancing & handwashing."
But Zahawi, who some in the industry have complained has not been visible enough during the crisis, came in for flak for his tweet.
Responding directly to him, one Twitter user said: "You've obviously never worked on a construction site. It's impossible to work keeping 1m apart never mind two. Most trades require two men to lift or hold items in position whilst fixing etc. Herd immunity policy is killing people."
Another said: "It is simply impossible for large construction sites to enforce social distancing. Please visit any of the major sites in London and you will see this is the case. Furthermore lots of sites are running low on basic hygiene supplies like hand gel."
This week waves of contractors and clients have made unilateral decisions to close sites.
Urban Splash's co-founder and chair Tom Bloxham said it had become increasingly evident that it was impossible to keep them open safely.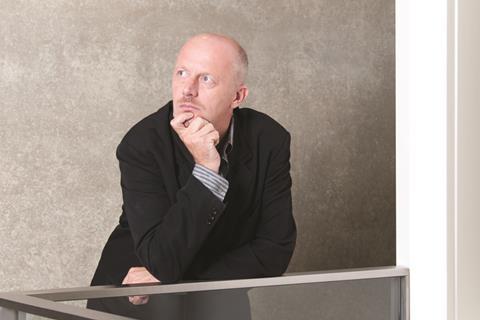 In a statement today he said: "We made the very difficult decision to temporarily close down all of our sales offices, our show homes, our modular factory and our building sites.
"We did not take this decision lightly. The health and safety of our team and our responsibilities to the elderly and the most vulnerable in society have been foremost in our minds, however we also have many self-employed site operatives who are facing economic uncertainty, and we have customers waiting for their homes to be completed."
Bloxham also said that while it was the right decision for his firm to stop work it did not mean it was right for all businesses.
He said: "Every site is different and in making this decision we are not in any way judging others who are able to continue to trade, and we will continue to support our friends, partners and suppliers who are able to and want to continue to work."
Bloxham also confirmed that all employees would either work from home or be placed on furlough. He said the firm would pay full-pay to all whether working from home or on furlough for as long as possible but that they would review the situation regularly.
Urban Splash has worked with the likes of Fat, Studio Egret West, Will Alsop, Hawkins Brown and de Metz Forbes Knight on housing and regeneration projects including New Islington in Manchester and Park Hill in Sheffield.
Last year Sekisui House, the Japanese housebuilder, took a 35% stake in Urban Splash, investing £22m in the firm. Homes England, the government's housing delivery agency, took a 5% stake in the new business worth just over £3m, and provided an initial debt facility of £27m, while We Buy Any Car founder Noel McKee also invested in the operation, worth around 5%.