Belfast practice behind 'second wave' hospital in Antrim
Todd Architects has been handed a deal to provide design services on a job to build a Nightingale hospital in Northern Ireland as fears of the country's ability to handle a second wave of covid-19 mount.
Northern Ireland was the only home nation that did not build additional hospital capacity during the UK's first wave of the pandemic earlier this year.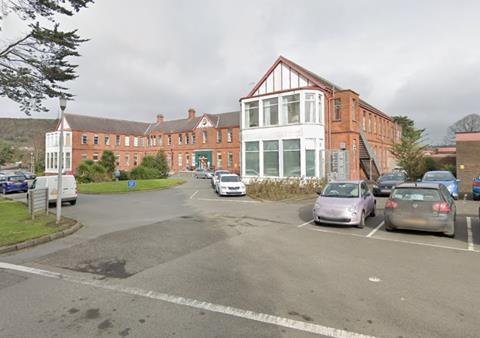 The contract, which was awarded to Belfast's Todd by Northern Health and Social Care Trust, is worth £295,000.
The new facility will be built at the Whiteabbey Hospital (pictured) in Newtownabbey in County Antrim.
The project, which was procured by CPD Health Projects on behalf of the trust, was awarded directly to Todd, which also has offices in London and Dublin.
It said: "While this is not normal practice and would not normally be recommended, it is noted that under the EU procurement regulations allowances have been made to derogate from standard procurement timescales and procedures where unforeseeable circumstances have resulted in an extreme urgency to provide supplies or services."
Seven Nightingale hospitals were built across England during the first wave of the coronavirus crisis, as well as the NHS Louisa Jordan hospital in Glasgow and a handful of facilities in Wales.