But institue warns ministers need a nationwide retrofit strategy to meet decarbonisation goals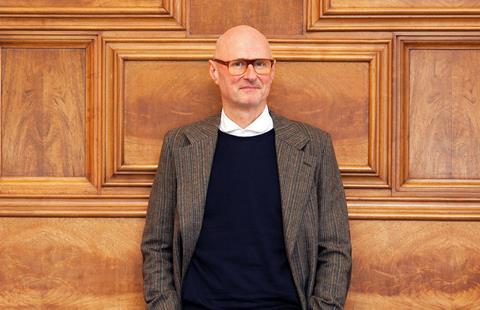 Chancellor Rishi Sunak's announcement that VAT will be removed from the installation of "energy saving materials" on homes has been welcomed by the RIBA, but the institute has also warned the government that it must go further and faster to meet its decarbonisation objectives.
Sunak's Spring Statement confirmed that from next month measures such as roof insulation, wind turbines, and heat pumps can be installed VAT-free, in a move the chancellor said would save homeowners £1,000 on the cost of fitting solar panels as well as reducing ongoing energy costs.
Although the move has been widely described as a "scrapping" VAT on energy-saving materials, Sunak clearly stated that the move was "time limited" for the next five years. VAT is currently charged at 5% on energy-saving materials.
RIBA president Simon Allford said the measure was a helpful acknowledgement on the part of Sunak's team that it had control of important levers to aid the decarbonisation of the nation's housing stock and reduce domestic fuel bills.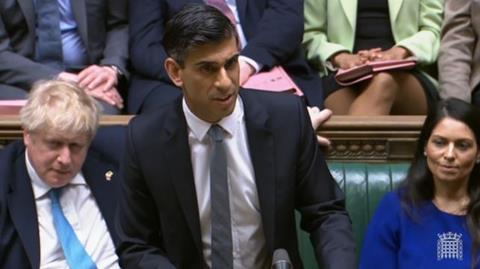 But he added that ministers needed to think bigger and take a more co-ordinated approach to make the nation's housing stock greener more quickly.
"It's positive to see HM Treasury recognise that it has the power to make energy efficiency a reality for households," Allford said.
"Measures to scrap VAT on home energy-saving upgrades such as insulation, solar panels and heat pumps are encouraging – and go some way to answer our call to use tax mechanisms to make greener options more achievable.
"The government must now build on this. Decarbonisation and fuel poverty reduction both rely on a comprehensive National Retrofit Strategy with long-term funding and incentives. Today's measures signal progress – but efforts must be rapidly scaled-up."
Perkins & Will principal Sunand Prasad – a former president of RIBA and current chair of the UK Green Building Council – said the VAT cut would help to reduce carbon emissions and shrink energy bills. However he agreed the move needed to be part of a wider drive.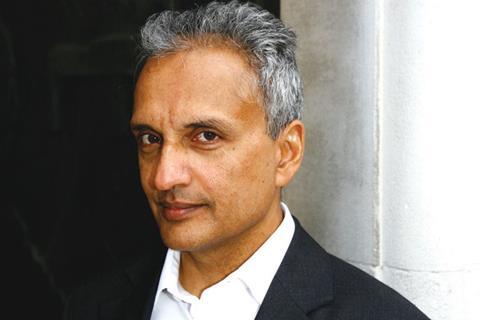 "With nearly 20% of the UK's emissions used to power Britain's antiquated housing stock, there is no doubt we are reaching boiling point when it comes to creating energy-efficient homes," Prasad said.
"This battle to retrofit our homes is not only vital to combat the climate emergency. It will also help families across the country save on skyrocketing energy bills.
"We strongly welcome the cut to VAT on energy-saving materials such as solar panels announced today and we urge the government to continue prioritising energy efficiency to level up the entire country towards a greener future."
Elsewhere in his statement, Sunak announced the acceleration of plans to support the decarbonisation of non-domestic buildings through the introduction of "green reliefs for business rates" covering capital expenditure on machinery for onsite renewable-energy generation. Exemptions that had been due to come into force in 2023 will now go live next month.
The package, which will run until March 2035, also includes 100% relief for eligible low-carbon heat networks with their own rates.
Additionally, Sunak announced a 12-month cut in fuel duty designed to offset soaring petrol and diesel prices. It will see a 5p-a-litre reduction in duty that the Treasury said would save motorists £100, van drivers £200 and hauliers £1,500 over the course of the next year.
Housing crisis 'swept under the rug'
Despite its range of green-energy measures and retrofit assistance, Sunak's Spring Statement and its supporting "Blue Book" document contained no reference to housebuilding.
North London property developer David Woolman said the lack of detail on housing delivery – or any extension to the government's Help to Buy scheme, which is due to end in March next year – looked like confirmation ministers had "all but abandoned their plans to tackle Britain's housing crisis".
"While the government is right to prioritise the cost-of-living crisis, spiralling energy costs and the economic fallout from the war in the Ukraine, such bleak times shouldn't be used as an excuse to sweep the country's broken housing market under the rug by axing planning reform," he said.
"Property prices are now at an all-time high, meaning many hopeful first-time buyers will struggle more than ever to get a foot on the ladder. And as inflation creeps up alongside energy and grocery costs, so too is the cost of renting, piling further pressure onto Britain's already-squeezed 'Generation Rent'."
Woolman, who is director of Woolbro Group, said that at the very least Sunak should have announced a replacement for Help to Buy or extended its operations.
"With big housebuilders already looking to downsize the number of new-builds they deliver every year in the run-up to the scheme's end, the government simply cannot afford inaction," he said.