Architect gets green light for Headington School training centre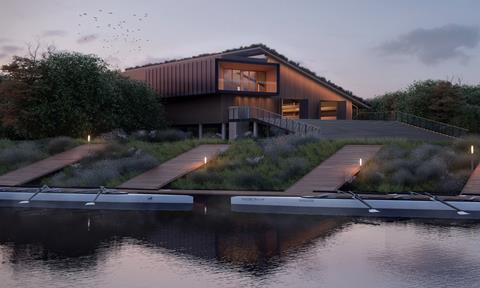 Spratley & Partners has secured planning permission to deliver a boat club for an independent Oxford girls' school that has provided more than 100 rowers for Great Britain over the years.
The practice's "Maddy Moorings" development will be built for Headington School at an 8ha site in Long Wittenham to the south of Oxford, replacing rented facilities at Godstow.
Spratley said Maddy Moorings would give the school a facility with 300m of River Thames frontage. The site is just upstream of the Barley Mow pub, where Jerome K Jerome wrote Three Men in a Boat, the practice said.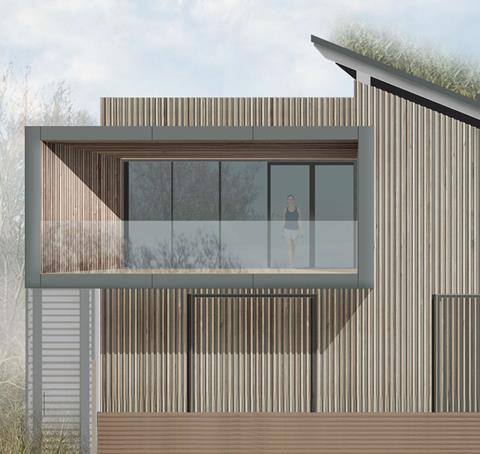 It said the two-storey 645sq m building would feature a mono-pitch roof and be able to accommodate a number of boat racks, as well as toilets and changing facilities, a training room, a wet dock and replacement landing stages.
Spratley director Robert Kennedy said the practice had worked hard to develop a concept and design that was "in close conjunction" with the building's use and what it represented for the school.
"The proposed scheme is a reflection of the language of rowing as a sequence of movement across the river, with a mono-pitch roof and strong, repeated elements, such as the colonnades in the structure," he said.
"In addition, the new boathouse is an integral part of the school's aims to provide an enriching learning environment and a high-quality sports infrastructure."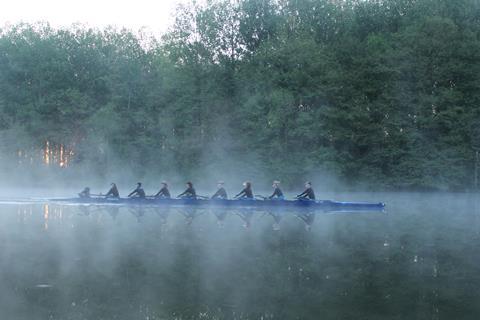 Former pupils of Headington include rower Katie Greves, who was part of the Team GB women's eight who won silver medals in at the Rio Olympics in 2016; 2012 Parlympics gold-medalist Lily van den Broecke; actress Emma Watson; and TV dog trainer Barbara Woodhouse.
It currently charges up to £13,395 a term for boarders.
Headington said it had yet to secure full funding for the project, but said it hoped to start work within the next three years.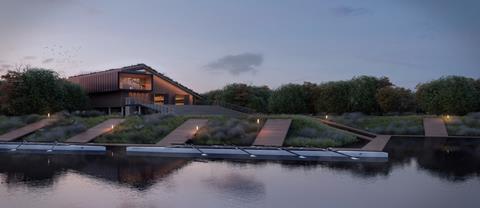 Downloads
PDF, Size 0.61 mb

PDF, Size 0.17 mb

PDF, Size 3.2 mb