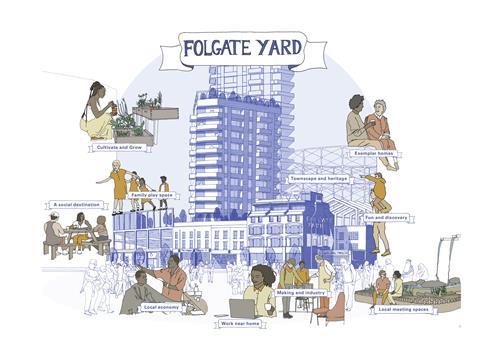 A team made up of dRMM and south London-based practice Okra has been chosen by Southwark council to lead the redevelopment of the Former Folgate Estates.
The net zero carbon scheme will include around 200 new tenure blind homes, with around 1,900sq m given over to retail, light industrial and commercial facilities.
The Victorian shop units fronting the Old Kent Road will be updated and will complement the adjacent refurbishment project by Mica Architects.
A new working yard sits at the heart of the scheme and services workplace and light industrial uses. A barn-like structure designed by Okra will house an array of industries, the council added.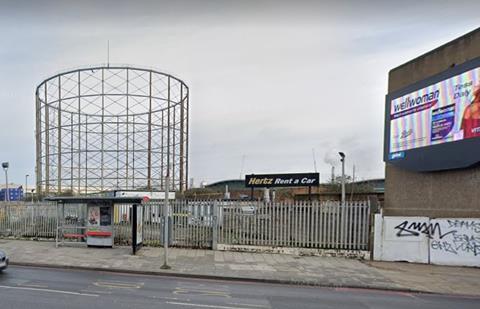 A two-storey plinth with further workplace and retail use provides activation to the street and forms the base of a residential tower.
The proposals also create new pedestrian routes from Old Kent Road through to the future Livesey Park.
The former Folgate Estates site at 711-717 Old Kent Road is a key part of Southwark's strategy to turn the Old Kent Road from an arterial route that people pass through, into a "destination in its own right", with a number of major projects on the road already underway or in the planning stages.
The council is leading on the regeneration of the road, including up to 20,000 new homes, two new tube stations, three new parks and a community health hub located along a new greener belt linking Rotherhithe and Vauxhall.
Philip Marsh, director of dRMM, said: "We are inspired by Southwark's ambitious and progressive plans for the Old Kent Road. The Former Folgate Estates site is an important re-working of a key site on one of London's most iconic arterial roads and an opportunity to create an identity and sense of place for the people who live there."