Alison Brooks, Tonkin Liu, John Pardey and 31/44 set for showdown for 2021 prize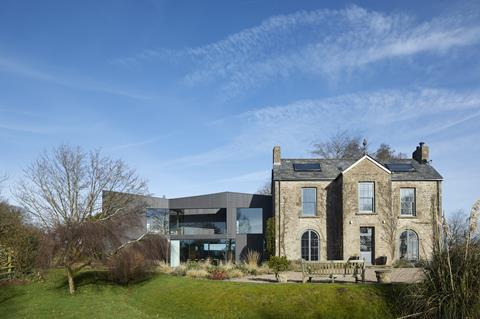 RIBA has unveiled its longlist for the House of the Year Awards 2021, which features homes by 2008 Stirling Prize winner Alison Brooks and two-time Stephen Lawrence Prize winner Tonkin Liu among 20 projects vying for victory.
However John Pardey Architects is the only practice to have more than one project in the running, with its Berkshire floodplain River House and Harbour House in Hampshire both up for the accolade.
Alison Brooks Architects' longlisted entry is House on the Hill in Gloucestershire, a decade-long transformation of a small 18th-century farmhouse into both a home and a gallery of Indian and African sculpture.
Tonkin Liu secures its place on the list with the project that won the practice the 2021 Stephen Lawrence Prize earlier this month: its conversion of a disused Norfolk water tower into new living space with 360-degree views.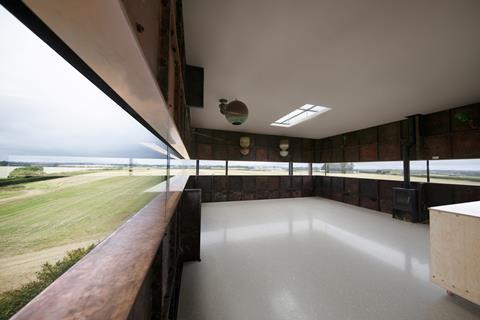 RIBA London Award winner Corner House lands 31/44 Architects its place in the running. RIBA describes the new-build end-of-terrace property as picking out and redeploying elements of neighbouring Victorian properties in a way that is both "thoughtful and playful".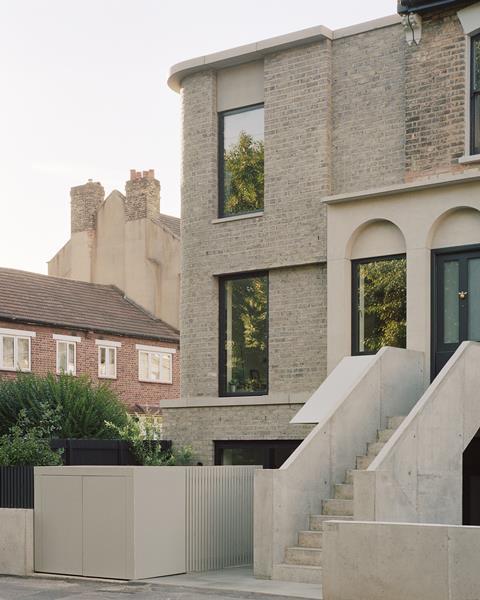 The jury for the 2021 awards includes Groupwork chairman Amin Taha; Ash Sakula Architects founder Cany Ash; and Kieran McGonigle, co-founder of 2019 House of the Year winner McGongle McGrath.
The shortlisted homes and ultimate winner will be announced later this year in an episode of the Channel 4 programme Grand Designs: House of the Year. See below for full longlist.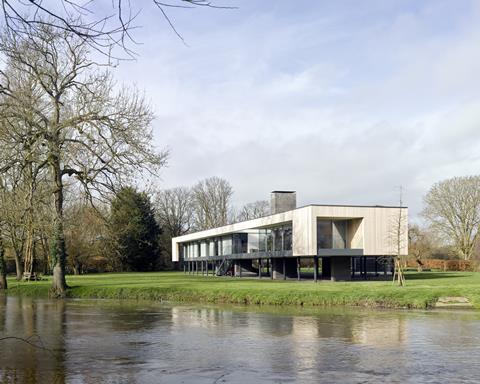 Full longlist: RIBA House of the Year 2021
:: Corner House (London) by 31/44 Architects
:: Devon Passivhaus (Devon) by McLean Quinlan
:: Grain House (London) by Hayhurst & Co Architects
:: Harbour House (Hampshire) by John Pardey Architects
:: House for Theo and Oskar (Surrey) by Tigg & Coll Architects
:: House in Assynt (Sutherland, Scotland) by Mary Arnold-Forster Architects
House on the Hill (Gloucestershire) by Alison Brooks Architects
:: -within-a-House (London) by alma-nac
:: Hove House (Brighton) by Turner Works
:: Kyle House (Sutherland, Scotland) by Groves-Raines Architects
:: The Modern Oast (Kent) by ACME
:: The Old School (Yorkshire) by ArkleBoyce Architects
:: The Outfarm (Devon) by TYPE Studio
:: Pele Tower House (Cumbria) by Woollacott Gilmartin Architects
:: River House (Berkshire) by John Pardey Architects
:: Simple House (Cambridge) by Haysom Ward Miller Architects
:: The Slot House (London) by Sandy Rendel Architects with Sally Rendel
:: The Water Tower (Norfolk) by Tonkin Liu
:: Weybridge House (Surrey) by Wilkinson King Architects
:: Wolds Barn (Yorkshire) by ID Architecture