Institutions said in joint statement that their "strategic priorities have shifted"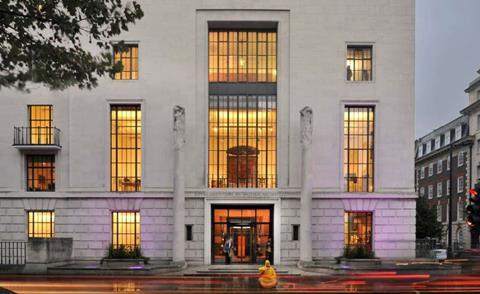 RIBA is scrapping its 20-year partnership with the Victoria and Albert Museum and focusing on setting up its own exhibitions, president Simon Allford has announced.
The two institutions launched a joint initiative to promote architecture in 1999, opening a permanent exhibition at the V&A in 2004 displaying drawings, models and other pieces from RIBA's collection.
The partnership also ran temporary exhibitions, ran study days and conferences and organised education activities for young people.
In a joint statement, they said the partnership will conclude in 2027 as the "strategic priorities of both institutions have shifted".
The V&A has established a team of curators who are working with the museum's own architectural collections on a "revamped" architecture gallery, the statement said.
Meanwhile, RIBA has revealed plans to bring together its own collection at one location and make it more accessible to the public as part of its 'House of Architecture' initiative - a scheme aiming to expand RIBA's leading cultural role in the architectural sector.
The collection, which numbers more than four million artefacts, is currently split across five locations including the institution's 66 Portland Place headquarters, the nearby 76 Portland Place and the V&A.
In an update posted on LinkedIn, Allford said that current storage facilities for the "somewhat inconveniently dispersed" material are quickly becoming too small.
A statement from the institution added it is now seeking a new facility of at least 40,000 sq ft to present the collection, much of which is "inaccessible and underused".
The initiative will also include a "reengerised" local, global and virtual exhibition programme showcasing the artefacts over the next five to seven years, both online and at 66 Portland Place.
The institution has already announced the appointment of Benedetti Architects to lead a £20m overhaul of its headquarters to make the 1930s building more accessible and sustainable.