Councils will need to have sufficient funding to make the government's local design code plan work, architects warn
Architects have questioned whether councils have the resources to ensure the government's 'street votes' policy to improve design will work.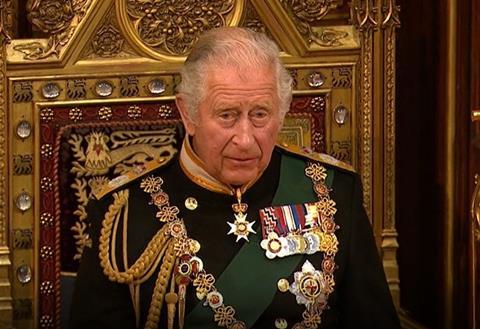 Under the levelling up and regeneration bill announced in the Queen's Speech today, the government will seek to "improve the planning system to give communities a louder voice, making sure developments are beautiful, green and accompanied by new infrastructure and affordable housing".
This "louder voice", housing secretary Michael Gove announced over the weekend, will include local ballots or 'street votes' to allow people to vote on local design codes to govern development in the locality. Gove believes this will help generate support for 'gentle densification'.
However, many in the architectural profession have already warned that the plan will need more funding and resources if the policy is to work.
Simon Allford, president of the Royal Institute of British Architects, said: "With spending likely to remain tight, it is vital that the government finds a way to drive private investment in energy efficiency and sustainability.
See also>> The Building Safety Bill becomes law – here is what you need to know
"The proposals to improve design in the planning system are positive but without extra funding for planning reforms, higher regulatory standards and a national retrofit strategy the gap between rich areas and those in need of 'levelling-up' will continue to grow."
Félicie Krikler, director at Assael Architecture, echoed this: "The critical issue here is how this will work in practice, whether councils have sufficient resources, and whether design-by-committee will slow progress towards solving our housing crisis."
She suggested "piecemeal reforms, such as street votes" were "sticking plasters" and a wholesale reform of the planning system was urgently needed.
Dav Bansal, partner at Birmingham-based Glenn Howells Architects, said: "The government's levelling up white paper carries many ambitions for the West Midlands. It's crucial however that any funding and support on offer nurtures the complex 'levelling up' process already underway in this region, in close collaboration with the many parties who have laid the groundwork."
Victoria Hills, chief executive of the Royal Town Planning Institute, said for the government to achieve its levelling up ambitions it was "key that all local areas have an up to date local plan, are sufficiently resourced, and open to a dialogue with their local communities, including businesses and residents current and future".
Think tank Policy Exchange has indicated 'street votes' would mean 100,000 extra homes a year for the next 15 years would be created, through 'suburban densification', generating £34bn of construction activity annually. "