Survey finds pay stagnating, while new vacancies offered at 20% lower salaries
More than a quarter of architects have taken a paycut during the pandemic without a corresponding reduction in their workload, according to new research.
A further fifth have had both their salary and working hours cut as practices attempt to trim costs amid the ongoing uncertainty caused by coronavirus.
The figures, 28% and 21% respectively, are revealed in the latest quarterly survey of the profession by specialist recruitment agency Frame.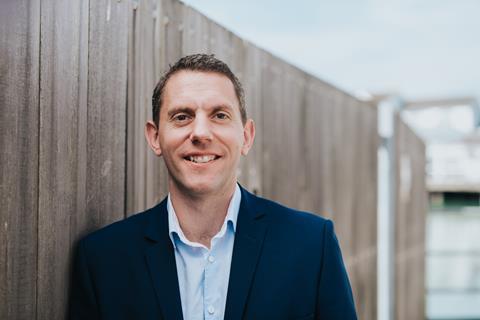 It showed that those based in the capital were most likely to have been asked to reduce their pay, hours or both. "Respondents with under two years' experience were the least likely to reduce their pay or hours," said Frame managing director Martin Bennell. "We would put this down to the lower costs associated with this experience level, whereas the more experienced and higher paid have seen their salaries and hours reduce over time."
It must have been "hard to swallow" for those asked to take a pay cut while being expected to work the same number of hours, he added.
The survey showed it was an employer's market, with salaries stagnating. Between 2019 and 2020 salaries for architects around the country barely moved. The biggest exception was for senior London-based architects with more than 10 years' experience who faced an average salary decrease of £3,000 or 5.9% from £52,333 to £49,250.
Last year the average London-based architect with three to five years' experience would have seen their salary rise by just £347 to £37,820. Their average counterpart outside London enjoyed a pay increase of £1,750 to £36,750.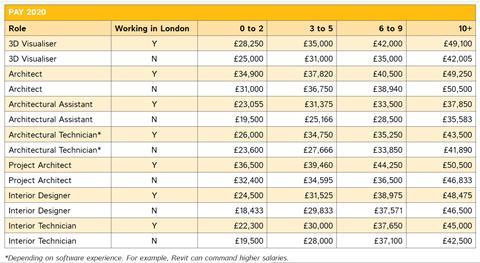 Bennell said they had also found that salary offers for new jobs had decreased by up to 20%, depending on seniority, experience and location.
But he said there were jobs out there and advised: "Try to remain firm on the value that your qualifications, skills and experience offer to the industry."
He said staff had also lost "obsolete" benefits like office lunches and gym memberships since the move to work from home and lockdown.
As the market recovers smart employers would need to find attractive replacements for these perks, he said. "Keeping up to date with what current and prospective employees need in terms of benefits could be the differ­ence between maintaining employment retention levels as well as having the opportunity to secure the best talent in the market," he said.