Fund is a fraction of what NAO said was needed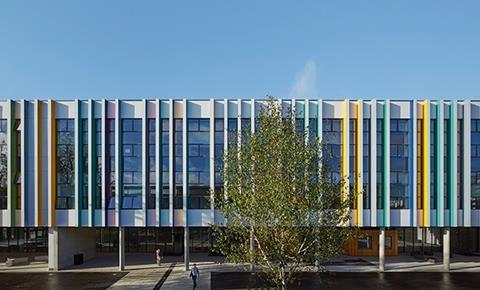 A £1bn funding programme for 50 major school building projects in England is being promised by the prime minister.
An additional £560m has also been earmarked for repairs to crumbling school buildings.
The money is a fraction of Labour's £55bn Building Schools for the Future programme which was axed in 2010 by Michael Gove who accused those working on the initiative of "creaming off cash".
It is also a fraction of the £6.7bn which the National Audit Office said in 2017 was required to bring the UK's schools up to scratch.
Today's announcement will see investment targeted at school buildings in the worst condition across England, with the north and Midlands singled out for promises of "substantial investment".
The 50 projects, which will be identified in the autumn spending review, will start on site from September 2021, in a 10-year programme.
The statement said: "Rebuilding projects will be greener, helping meet the government's net-zero target, and will focus on modern construction methods to create highly skilled jobs and boost the construction sector."
There will be an extra £560m for upgrades and repairs to schools for the next academic year, while £200m for improving further education colleges, which was previously announced, will be brought forward.
The programme of work will tackle the problems of dilapidated school buildings and also the need to create extra spaces for rising numbers of secondary school pupils.
It would be the first major schools rebuilding programme since 2014 and comes a decade after the Building Schools for the Future scheme was scrapped by the Tories in 2010.
The government also said it intended to launch a competition later this year for further funding for a series of Institutes of Technology across England, which it said would "mak[e] sure everyone has the chance to gain higher technical skills and helping unlock growth across the country".