Large numbers of architects currently without nationally recognised certification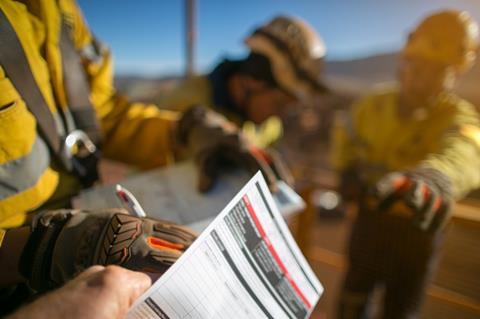 Architects who visit sites without adequate health and safety training will have an easier route to certification through a new course which launches this week.
The Construction Industry Council is launching the course for professionals who visit sites but don't work on them for extended periods.
The new course, developed with e-learning software provider Accredex, provides a fresh route to the existing nationally recognised Construction Skills Certification Scheme 'white card' for qualified professionals.
The CIC believes current courses developed by the Construction Industry Training Board are not appropriate or relevant for this group of people and may be holding back take up.
Tony Burton, former senior partner at Gardiner & Theobald, who has led on the development of the course for the CIC, said only around 50,000 people are signed up to the CSCS white card, despite around half of CIC's members, an estimated 250,000 people, being eligible.
He added: "There's about 200,000 people that should be having health and safety training but aren't and the card in theory is the one we're all required to carry," he said.
Burton said this may be in part to some contractors not requiring the white card for people carrying out site visits and relying on inductions instead. But he also said there is a widespread feeling that current courses are not relevant for visiting professionally qualified persons.
The current course involves learning the answers to hundreds of questions by rote and then sitting a 50-question, multiple choice examinations.
"For those of us who are in and out of sites, some of the questions are inappropriate, others might say insulting for people who have had five to 10 years of university and professional training," he said.
He said one question asked people what to do if they come across an unmarked drum of chemicals and whether it would be appropriate to sniff it.
The CIC said it has re-written the databank of questions, so they are more focused on professionally qualified persons visiting sites. The new course includes sections on how to stay safe on sites not controlled by a contractor.
Burton said: "The presumption with the current course is that we're going to a building site, under the control of a principal contractor, when actually we spend a lot of our time going to greenfield or brownfield or derelict buildings that are about to be demolished or occupied buildings that are about to be refurbished."
The course includes modules on legal requirements on site, safety onsite, health and welfare, risk management and design risk management and protecting the environment. The certification lasts for three years.