Court of Appeal refuses to overturn High Court nuisance and privacy decision on Herzog & de Meuron viewing gallery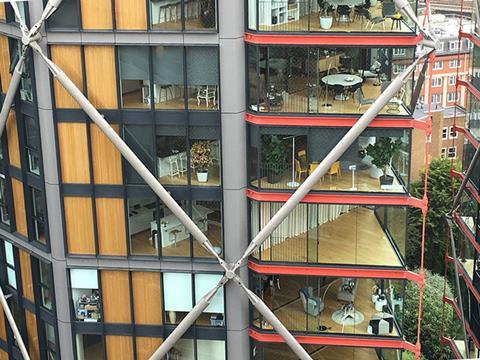 Residents of RSHP's Neo Bankside flats in Southwark have lost their latest attempt to stop visitors to the Tate Modern gallery "snooping" into their homes from the viewing area of its 10th floor extension.
The Court of Appeal this week rejected their challenge to last year's High Court ruling that the Herzog & de Meuron-designed viewing gallery did not constitute a nuisance or an affront to the privacy of residents in the high-end apartments, which have floor-to-ceiling windows.
The residents had complained that Tate Modern visitors looked into their homes with binoculars and took pictures of them, sometimes posting the images on social media. They wanted the Tate Board of Trustees to either close off part of the viewing area, or screen it to give greater privacy and claimed last year's ruling had been wrong.
But the Court of Appeal judgement said overlooking another person's home could not amount to a nuisance.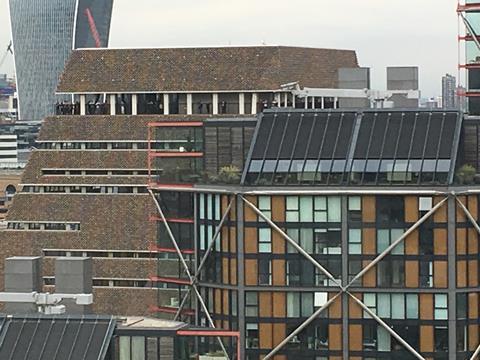 Master of the Rolls Terence Etherton said: "Over the hundreds of years that the tort of nuisance has existed, there has never been a reported case in this country in which a court had found that overlooking by a neighbour constituted nuisance."
He added that an occupier in an urban environment could expect less privacy than a rural occupier might, and that "anyone who lives in an inner city can expect to live quite cheek by jowl with neighbours".
The Tate Tustees' defence was that residents bought their Neo Bankside flats – where prices ranged from £2m to £19m – in full knowledge that a tourist attraction was set to be built next door and that simple net curtains could solve their privacy issues.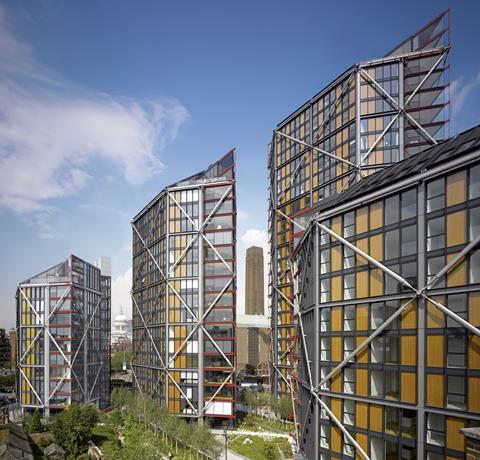 Natasha Rees, a partner at law firm Forsters, who represented the Neo Bankside residents, said the leaseholders were very disappointed by the decision and were considering a further challenge.
"This is not a case of 'mere overlooking' but a situation that can clearly be distinguished from the type of overlooking experienced between residential or commercial flats and houses, a fact that was accepted by the first instance judge," she said.
Tate lawyer Matthew Bonye, of law firm Herbert Smith Freehills, welcomed the decision and said residents were protected in other ways, such as through planning controls.