Scheme to start on site later this year
Karakusevic Carson Architects and Tibbalds Planning and Urban Design have won planning consent for a mixed-use development in Deptford Creek, London.
The scheme for Workspace involves the refurbishment of existing industrial buildings and the construction of new flexible work and living accommodation.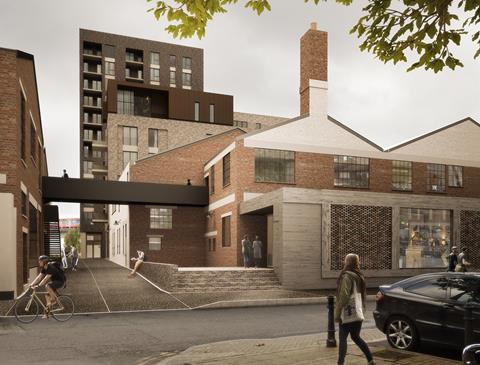 Two factory buildings will be redeveloped to provide 46,400 sq ft of commercial space for small businesses as well as a further 5,600 sq ft of new studio space for artists and creative industries.
The scheme also features 148 residential units in two retained buildings and four new buildings.
The project will start on site in late 2013.