Japanese architect picked to design 19th pavilion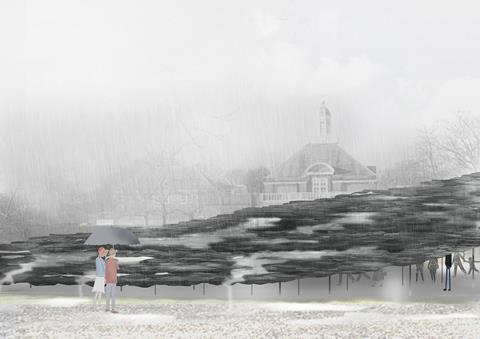 Japanese architect Junya Ishigami has been selected to design the Serpentine Pavilion 2019.
He is the 19th architect to design a temporary pavilion on the Serpentine Gallery lawn in Kensington Gardens.
Ishigami's design takes inspiration from roofs, which he described as the most universal architectural feature.
The design of the 2019 pavilion has been made by arranging slates to create a single canopy roof that appears to emerge from the ground of the surrounding park.
Within, the interior of the pavilion is an enclosed cave-like space, a refuge for contemplation.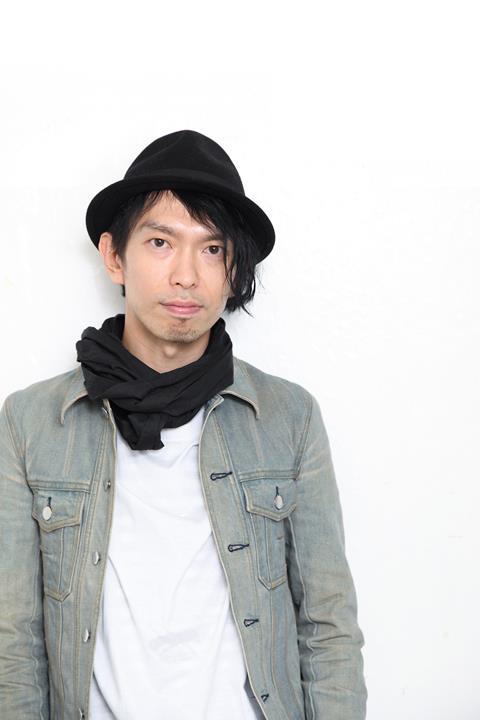 Describing his design, Ishigami said: "My design for the pavilion plays with our perspectives of the built environment against the backdrop of a natural landscape, emphasising a natural and organic feel as though it had grown out of the lawn, and resembling a hill made out of rocks.
"This is an attempt to supplement traditional architecture with modern methodologies and concepts, to create in this place an expanse of scenery like never seen before.
"Possessing the weighty presence of slate roofs seen around the world, and simultaneously appearing so light it could blow away in the breeze, the cluster of scattered rock levitates, like a billowing piece of fabric."
Ishigami, 45, worked as an architect at Sanaa before founding Junya Ishigami & Associates in 2004.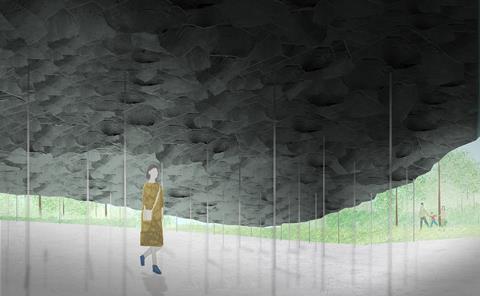 This commission for the Serpentine Pavilion began in 2000 with Zaha Hadid and has presented the first UK structures by some of the biggest names in architecture.
Recent architects have included Frida Escobeda of Mexico last year, Francis Kéré of Burkina Faso in 2017 and Bjarke Ingels of Denmark, whose 2016 pavilion was the most visited architectural and design exhibition in the world. Sanaa designed the 2009 pavilion.
Serpentine Galleries artistic director Hans Ulrich Obrist and chief executive Yana Peel selected Ishigami with advisors David Adjaye, Richard Rogers and David Glover, plus head of construction and buildings at Serpentine Galleries Julie Burnell and Amira Gad, who is the Serpentine's curator of exhibitions and architecture.
In a joint statement Obrist and Peel said: "We are thrilled to be able to share the designs for Junya Ishigami's Serpentine Pavilion – a structure informed by the natural world and situated in the middle of one of London's greenest spaces, Kensington Gardens.
"The pavilion and its accompanying programme will be central to the Serpentine's General Ecology strand - an ongoing investigation into complex systems, interspecies landscapes and the environment."
The pair also launched the Serpentine Augmented Architecture project, with Google Arts and Culture, where a winning submission for an unrealised project will be displayed. Supported by David Adjaye, the project will look at ways in which augmented reality could transform our spatial, social and structural experience of the city now and in the future. The deadline for submissions is 10am on February 25.