Initiative aims to fight misleading marketing by firms after inquiry heard shocking evidence
A new code for construction product information has been launched today after being announced earlier this year in the wake of testimony at the ongoing public inquiry into 2017's Grenfell Tower fire.
Called the Code for Construction Product Information (CCPI), it has been developed by the Construction Products Association (CPA)'s Marketing Integrity Group (MIG) which was tasked with responding to the issues raised in Dame Judith Hackitt's 2018 report on building safety.
Her report looked at how to prevent fires like the one at Grenfell Tower – which killed 72 people in June 2017 – and concluded the way construction products were tested, presented and marketed was in need of radical overhaul.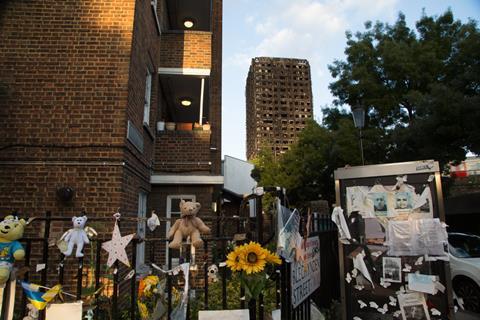 Speaking about the new code, Hackitt said: "Clear and unambiguous product information is an essential element in rebuilding confidence and trust which was lost after the tragedy of Grenfell Tower. I am pleased to see industry taking action."
Its development also follows a survey carried out in 2019 by the MIG, which gathered over 500 responses from across the industry on how the presentation of product information needed to change.
The new code consists of 11 clauses which product manufacturers who sign up will agree to abide by.
It will be run by Construction Product Information Ltd, a newly established, not-for-profit organisation with independent governance and management.
Adam Turk, chairman of the CPA's Marketing Integrity Group, said: "There has been overwhelming support for the principle of the code itself as we endeavour to re-instil confidence in construction products generally.
"It is now time for our Industry to demonstrate its integrity by getting behind the code and putting building safety first."
The second module of phase two of the inquiry into the Grenfell Tower fire heard how insulation manufacturers Kingspan and Celotex had rigged fire tests in order to market dangerous combustible insulation products as safe to use on high rise residential buildings.
In January, the government announced the establishment of a new construction products regulator which will have the power to remove any product from the market that presents a significant safety risk and prosecute any companies who flout the rules on product safety.