Book explores history of Britain's first post-war new town
Government heritage advisor Historic England has published a 176-page celebration of Stevenage, in honour of the 75th birthday of Britain's first post-war new town.
The book credits Stevenage town centre as being one of the earliest and most influential pedestrian developments of its type in the world, and looks in detail at its planning, development and design influences, as well as its enduring significance and survival.
However the redevelopment and expansion of the Hertfordshire town, under the New Towns Act, created significant local opposition. When minister for town and country planning Lewis Silkin arrived at the town to defend the government's plans in the 1940s, campaigners put up signs at the station changing its name to "Silkingrad".
Stevenage: Pioneering New Town Centre focuses on the buildings and public spaces at the heart of the new town, including the shopping precinct, offices and public amenities, and considers the scheme's place within the history of pedestrianised planning across the globe.
The redevelopment of Stevenage was informed by leading planners of the day, including Gordon Stephenson – best known for shaping the modern development of Perth, in Western Australia, and North American garden-city advocate Clarence Stein.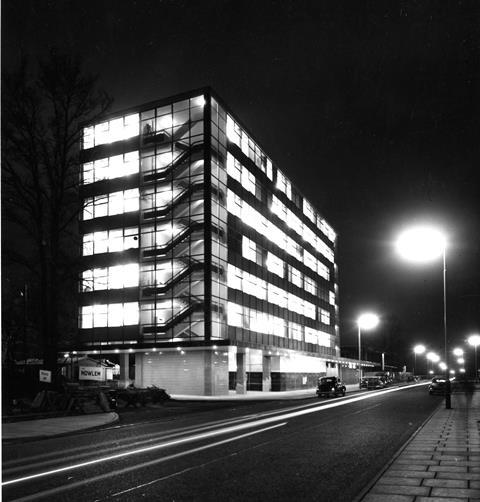 After what Historic England describes as "a rapid succession of chief architects", Stevenage Development Corporation appointed Leonard Vincent as chief architect in 1954.
The buildings of the pedestrian precinct at Stevenage were designed as part of a single concept under the same architectural team, who were responsible for the design of all structures down to lamp standards and flower planters, as well as outdoor advertising schemes.
The precinct was completed in 1959 and opened by the Queen. Chief architect Vincent was awarded a CBE the following year.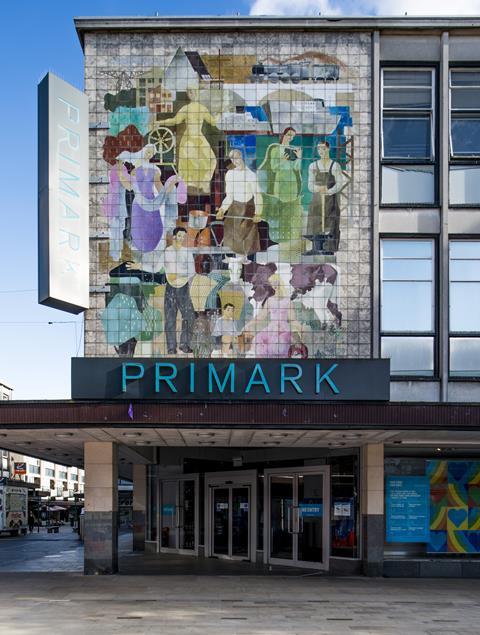 The book describes landmark town-centre buildings including the grade II-listed St George's Church, Stevenage's Mecca dance hall and the County Library, as well as the Joyride sculpture by Franta Belsky, which stands next to the clock tower and pool in the town centre. The sculpture and clock tower are also grade II-listed.
Lead author Emily Cole, who is a senior architectural investigator at Historic England, said Stevenage town centre was notable for the "unity, quality, ambition and influence" of its design.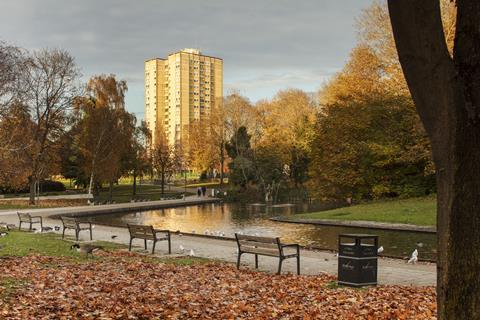 "I really hope that the book will help to promote interest and appreciation of this unique town centre scheme, which features a fine listed clock tower and decorative works of art," she said.
"It represented the latest in shopping in the 1950s and still has lessons for us today."
The town has condinued to expand. Last year PRP and Bennetts won consent for the development of 1,864 new homes, spread across 11 new buildings, as part of a 20-year programme.
Stevenage: Pioneering New Town Centre was co-authored by Elain Harwood and Edward James. It is published by Liverpool University Press.