Centre to display artefacts unearthed during construction of the new town of Northstowe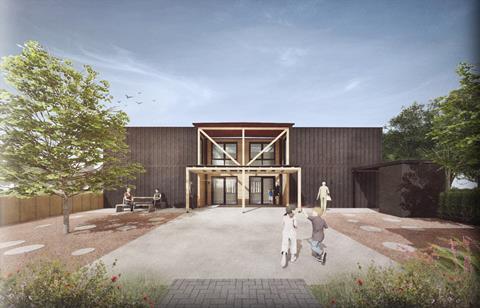 Proctor & Matthews has been given the green light for a museum which will showcase the heritage of a Cambridgeshire town which has existed for less than 10 years.
The Northstowe Heritage Centre will be located in the new town of Northstowe, a 10,000-home scheme which has been under construction since 2012 on the site of the former RAF Oakington airfield.
The 107sq m museum is intended to become a focal point for the development, which is being overseen by Homes England.
It will display artefacts unearthed by a major archeological dig in the area carried out during construction of both the town and an upgrade of the A14 road by National Highways.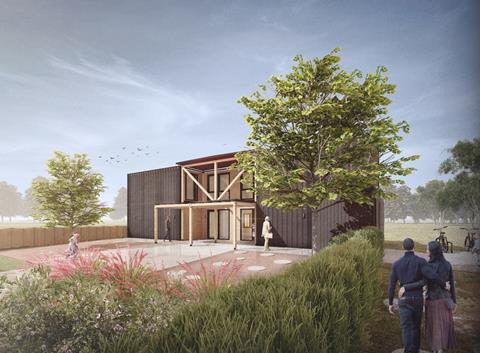 Discoveries from the dig, which included more than 250 archaeologists at its peak, range from prehistoric megafauna to objects of everyday life from lost Anglo-Saxon and Roman settlements in the area.
Exhibits will also include objects from the former barracks of RAF Oakington, an airfield which was used as a base for bombing raids on the continent during the Second World War.
Homes England interim project director Matthew Brown said Northstowe is a "new town with history".
"Homes England recognise that a sense of belonging is important to new communities and is happy to support this new heritage [and] community."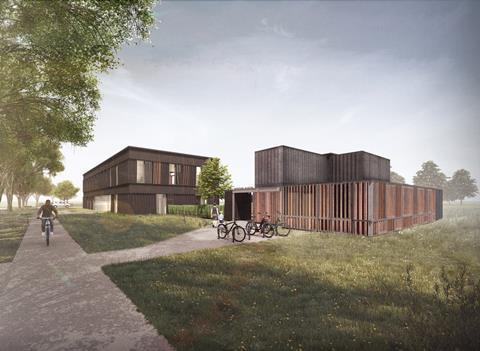 Proctor & Matthews associate Harrison Symonds added that the centre would begin to create a "civic" focus for the new town.
Local councillor Firouz Thompson said: "This unique project is a fantastic opportunity for people to celebrate their heritage in a way that brings a unique facility to the communities of Longstanton and Northstowe and an educational resource for Cambridgeshire."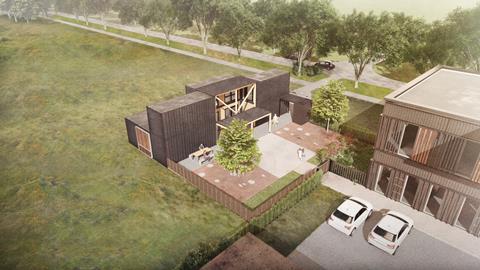 Built using modular construction and partly out of shipping containers, the museum will consist of a series of boxes clad in timber and black corrugated metal.
Proctor & Matthews said the design had been inspired by the local vernacular of Cambridgeshire black barns, while a distinctive timber truss supporting a loggia was a reference to the wings of the Short Stirling aircraft once stationed at the Oakington.
Construction of the centre is expected to begin this month and will be finished by the autumn.