Talks with construction minister to be held in coming days as concerns grow over UK's capability to carry out tests
The government will hold talks with industry leaders to discuss worries over the UK's new product certification system after Building revealed the business department had not responded to requests for a meeting made three months ago.
Business secretary Kwasi Kwarteng has now written to Construction Leadership Council (CLC) co-chair Andy Mitchell suggesting a meeting with construction minister Lee Rowley in the coming days, a government spokesperson said on Monday.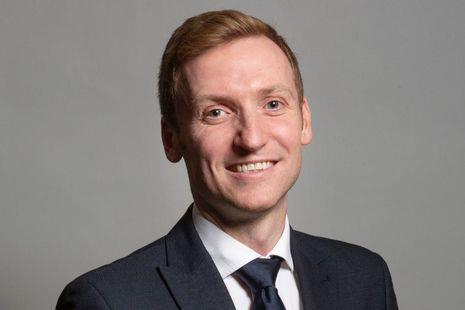 Yesterday Building Design's sister title Building reported that Kwarteng had not met the CLC to discuss a growing crisis over the new UKCA marking system for product certification despite being warned in November that it could halt the construction of 150,000 homes.
An open letter penned by Mitchell last autumn had urged Kwarteng to "rapidly meet" with the group to find solutions to a shortage of testing facilities needed for key construction products to be put on the UK market when the new marking system comes into force on 1 January next year.
Construction Products Association chief executive Peter Caplehorn, who sits on the CLC's product availability working group, said that a failure to set up new testing centres before the deadline could result in products "dropping off a cliff" this time next year.
A business department spokesperson said: "We regularly engage with the construction sector on this and other issues, and the secretary of state [Kwarteng] has written to the Construction Leadership Council, recommending a future ministerial meeting."
The spokesperson added: "Introducing the UKCA marking enables the UK to take back control of our own product regulations. Industry has had two years to adapt to these changes and it is important we don't delay implementation any further."
The deadline for the transition to the new marking system, originally set for 1 January this year, has already been extended by 12 months with the business department insisting when it announced the delay last August that the new date would be the "final deadline".
The spokesperson said the deadline was extended "in recognition of the challenges facing industry due to the pandemic", adding that the business department was working with the Department for Levelling Up, Housing and Communities on "supporting industry to prepare and solutions to address issues concerning construction products' testing capacity".
Several contractors have already voiced concerns that the one-year extension will not be enough with Mace chief executive Mark Reynolds and Costain boss Alex Vaughan both saying the deadline will need to be pushed back a second time.
The government declined to comment on why officials and testing bodies were still not setting up new testing centres despite the original deadline having passed more than three weeks ago.
Unlike the existing CE marking, which can be granted following successful tests at centres across Europe, the UKCA marking will require products to be tested at UK facilities.
But for several products including glass, radiators and sealants, there is limited or non-existent testing capacity in the UK. The testing centres themselves need to be accredited, with new staff recruited and trained, before they can begin testing products – a process which can take up to a year.