Michael Gove puts others on notice they are in his sights as part of crackdown on companies failing to fix 'building safety crisis'
Rydon Homes has been banned from the government's Help to Buy scheme following "concerns over unacceptable business practices in their company group" which have emerged at the Grenfell Inquiry, housing secretary Michael Gove said last night.
The housebuilder will be excluded from the scheme meaning it will no longer have government support and cannot market its properties to first time buyers, with the offer of government-backed loans.
Gove said he had made the decision because of Rydon Maintenance's involvement in the refurbishment of the Grenfell tower where it was the main contractor for the work. The building caught fire in June 2017, claiming the lives of 72 people.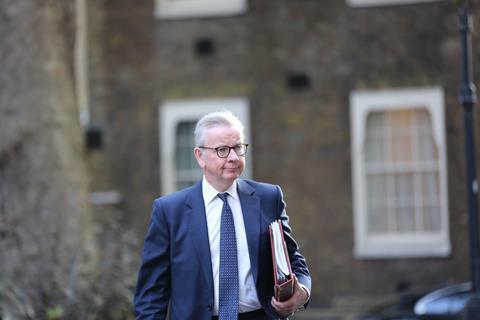 The inquiry heard last summer that Rydon's decision not to appoint a specialist fire consultant suggested a "cavalier attitude" to fire safety or a fundamental lack of understanding of the complexity of Building Regulations requirements for overcladding works.
The hearing was also told the firm sought to hold back some of the value engineering savings delivered by a switch from zinc cladding to ACM and to save money by ditching a plan for the new window reveals of Grenfell's flats to be lined with wood. Instead, the gaps around the windows were packed with combustible insulation and lined with uPVC.
The inquiry was told by fire safety expert witness Dr Barbara Lane, a director with Arup, that ACM and the foam behind the ACM was a "terrible material".
Gove has warned the construction industry there will be consequences for those who are responsible for what he said was a "building safety crisis".
He said: "It is in the public interest to exclude Rydon Homes from the Help to Buy scheme with immediate effect given the extremely concerning evidence heard by the Grenfell Tower Inquiry about its sister company. 
"The development and construction industry should be in no doubt: I will continue to go after those who put lives at risk, are responsible for the building safety crisis and are failing to play their part in fixing it. The Grenfell community and innocent leaseholders deserve better."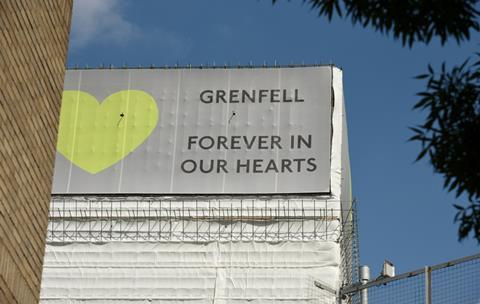 Gove has written to the chair of the Housing, Communities and Local Government select committee and to Homes England, which oversees Help to Buy, to tell them it would be "against public interest to allow Rydon Homes to sell homes via the government scheme, given its close links to a company under scrutiny in the Grenfell Tower Inquiry".
The Grenfell Inquiry closed for its Christmas break this week and will resume on January 24.
Rydon, which is based in Forest Row, East Sussex, has been contacted for comment.