RIBA president questions effectiveness of Gove's announcements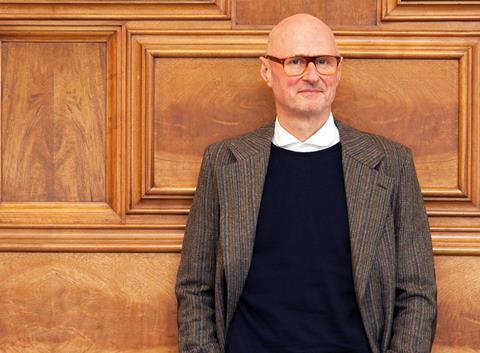 RIBA president Simon Allford has cast doubt on the effectiveness of the government's plan to make industry pay for the cladding scandal.
Allford questioned whether the measures announced by housing secretary Michael Gove would raise enough money to fix the hundreds of buildings in need of remediation.
He also warned that they could make insurance even harder to come by. The sector has been hit by spiralling professional indemnity insurance hikes since the Grenfell fire in 2017, with many policies containing significant exclusions around fire safety.
Yesterday Gove announced plans for developers to pay into a fund which will be used to remediate tower blocks between 11m and 18m in height, which were not previously in scope. Gove has threatened to restrict grant funding, use planning powers and pursue developers through the courts if they don't pay.
But Graham Watts, chief executive of the Construction Industry Council, warned that without public funding remediation would become a "lottery" in areas where developers are unwilling or unable to contribute.
Allford, who is also the co-founder of AHMM, said: "This new plan should provide some welcome relief to the many homeowners who have unduly suffered at the hands of our flawed building safety regime – and we welcome that.
"We remain concerned however that the new funding mechanism will not raise enough money to fully address the widespread fire safety or structural defects that exist up and down the country.
"The extension of the Defective Premises Act will also seriously impact the availability of insurance for the entire construction sector, impacting not only architects who are needed to help design remedial works, but also others who have never worked on high-rise housing projects.
"While the new collaborative procurement guidance signals progress, that too will require much stronger government oversight to prove effective, because despite awareness of risks, too many construction projects confuse cost, value and safety.
"To help the construction sector to move forward, the government must, accepting of its role as the regulator that allowed this crisis to arise, devise and enforce a properly funded and sustainable solution."
Others have warned that the move could lead to legal challenges and confusion.
Jeremy Raj, national head of residential property at law firm Irwin Mitchell, said laying the responsibility for the cladding scandal solely at the feet of developers will risk more delay for leaseholders caught in unsaleable homes.
He said: "Many developers will be puzzled as to how and to what extent they can justify such expenditure on a 'voluntary' basis in the context of their obligations to shareholders, and a lack of direct responsibility, particularly given clear evidence of contributory negligence by others.
"Fixing dangerous buildings should be dealt with as a priority using up-front Government money, with clawback provisions activated as soon as the extent and identity of all liable parties has been established under due legal process."