49-storey build-to-rent scheme for Birmingham's Paradise development goes out to consultation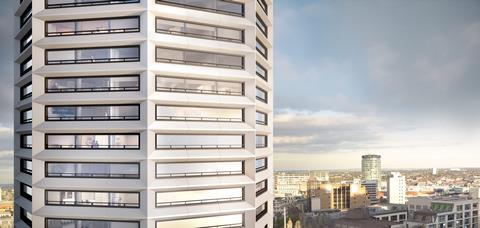 Glenn Howells Architects has revealed its designs for what it claims will be the world's tallest "pure octagonal" tower.
Known as Octagon, the 49-storey build-to-rent tower would be the first residential element in Birmingham city centre's Paradise development.
This will require a new planning application because the city centre scheme – which is replacing John Madin's brutalist library – was originally entirely earmarked for office and retail space. The rest of the scheme is expected to be built out in line with the existing consent.
Paradise developer Argent is putting the 155m tower out to online public consultation this week and is aiming to submit its application this summer.
If approved by Birmingham council it could be completed by 2024, said a spokesman.
Taller than the city's BT tower and at the northern edge of the site, it will contain 346 one-, two- and three-bed flats. There will be a maximum of eight per floor.
Dav Bansal, from Glenn Howells Architects, said: "This is not just a first for Birmingham and a new landmark on the city's skyline, but it will be a distinct and instantly recognisable design offering homes of unparalleled individuality with every apartment enjoying a generous 13m facet of the Octagon, a first ever for a residential product."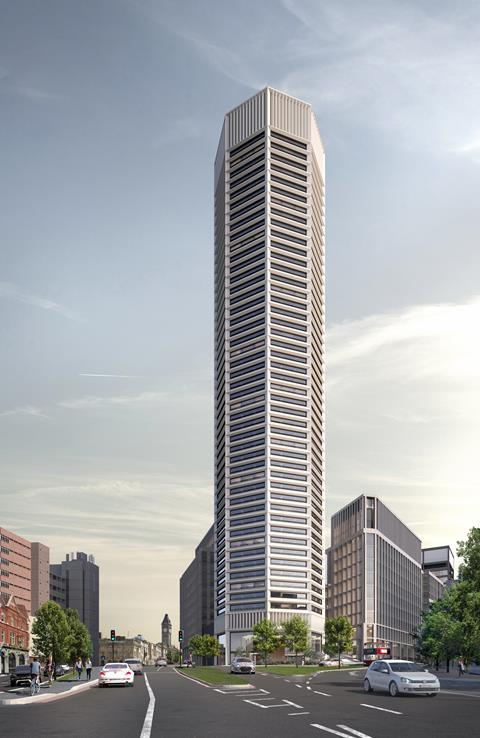 Building Design revealed in March that Argent was planning to add a resi to the scheme as the market had changed.
Paradise's first two office blocks are at the point of completion. Eric Parry Architects designed One Chamberlain Square for PwC, while Two Chamberlain Square was also designed by Howells.
Birmingham-based Howells is also behind a third scheme at the site, One Centenary Way, which is being developed on the site of the old Adrian Boult Hall conservatoire.