Hundreds of finalists celebrate their success
Hundreds of architects from the practices shortlisted for BD's Architect of the Year Awards came together to celebrate their success at the finalists' party.
Practices represented ranged from the longest-established to the youngest firms.
Chris Harding, chairman of BDP which has been shortlisted in four categories, was there representing a firm with 1,200 staff and a near-60-year pedigree, while Ben Edgley and Eoin O'Leary - who met working at Coffey Architects - set their practice up just two years ago.
Other guests and practices included Joe Morris, Peter Barber, Roland Karthaus of Matter Architecture, Allies & Morrison, Feilden Clegg Bradley Studios, We Made That, Soda, KPF, Gatti Routh Rhodes, Haverstock, Lee Evans and Tate Harmer.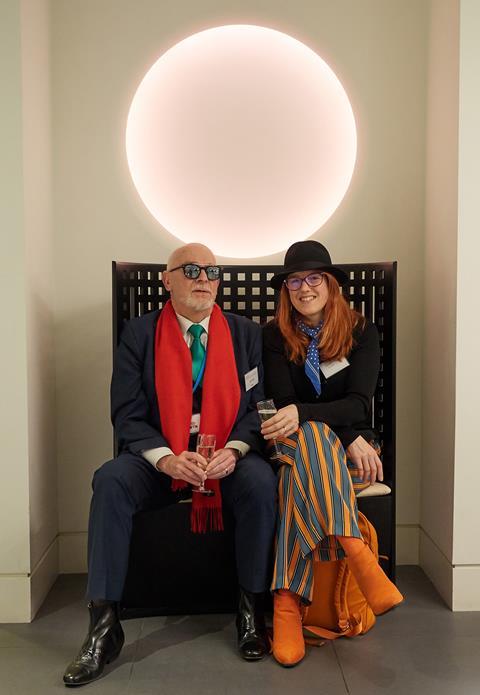 The party was sponsored by Atrium and held at their lighting studio in Shoreditch.
This year there are 16 categories including two new categories: Architectural Employer and Female Architectural Leader.
The winners will be announced at a massive jamboree at the Westminster Park Plaza Hotel at the southern end of Westminster Bridge on May 1. Books your tickets here.
Pictures by Oliver Lane