Nearly 900 schools and colleges to get share of pot to improve their buildings
More than £450m in funding for school repair projects announced by the government yesterday is just a fraction of what is needed, the president of RIBA has said.
The Department of Education (DoE) said 859 academies, sixth-form colleges and voluntary-aided schools will receive a share of the £456m pot to improve school buildings.
Simon Allford said the sum "only represents a small proportion of the amount needed" after several years of funding falling in real terms.
A recent House of Commons report found DoE capital spending fell by 50% in real terms between 2009 and 2022.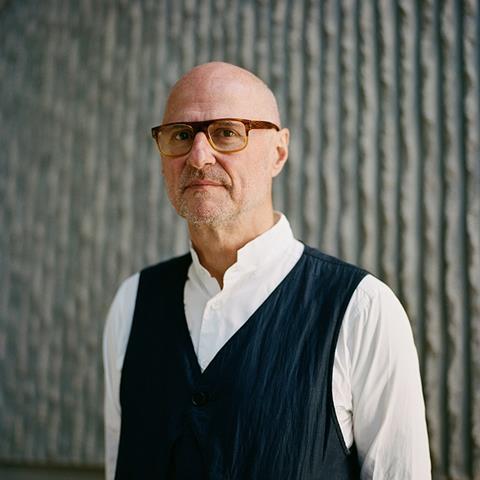 The government's Building Conditions Survey of schools in England, which ran between 2017 and 2019 and covered more than 22,000 schools, found the total cost to fix capital estate defects would be £11.4bn.
But the DoE has refused to publish the latest iteration of the report, despite leaked internal documents published by the Observer in January revealing some buildings were a "risk to life".
It is believed that most of the buildings at risk were built between 1945 and 1970 using system build light frame techniques and reinforced autoclaved aerated concrete, a material with low compressive strength compared to traditional concrete.
Allford called on the government to publish the Building Conditions Survey "so we can better understand the scale of the problem we face."
"Safety must be at the top of the agenda, but it is vital that investment also ensures that school buildings foster positive student engagement and support their communities," he said,
"Whether retrofit or new build, we must deliver well-designed, energy efficient schools – architecture that guarantees that our schools are fit for future generations."
The DoE insisted the funding announced yesterday will ensure pupils can learn in safe, warm and energy efficient classrooms.
Schools minister Diana Barran said: "It's hugely important that every school has access to high-quality learning facilities and these funding allocations will make sure that responsible bodies can start to plan ahead and get projects started to replace roofs, boilers and windows – so pupils and teachers can learn and work in a comfortable space."
Overall, the government has committed £1.8 billion of capital funding for the financial year 2023 to 2024 to improve the condition of school buildings, including £1.1 billion for local authorities, large multi-academy trusts and voluntary aided bodies announced in March.