Julia Barfield says thinking behind City tower project is a 'mystery'
The creator of the London Eye and Brighton's i360 has expressed bafflement at Foster & Partners' Tulip proposals for a 305m tall tourist attraction in the Square Mile.
Marks Barfield director Julia Barfield – who worked for Foster for the best part of a decade before starting her own practice with late husband David Marks – said the project, drawn up for billionaire banker Jacob J Safra, did not appear to be answering a need.
Speaking at last week's BD Live event, Barfield said the proposed structure, which features a 12-storey attraction perched on a concrete shaft a few metres from Fosters' Gherkin, appeared to borrow directly from other tall structures, including her own.
"I don't know what Norman's doing there. It's a mystery to me," she said. "It seems a bit of a magpie, that design.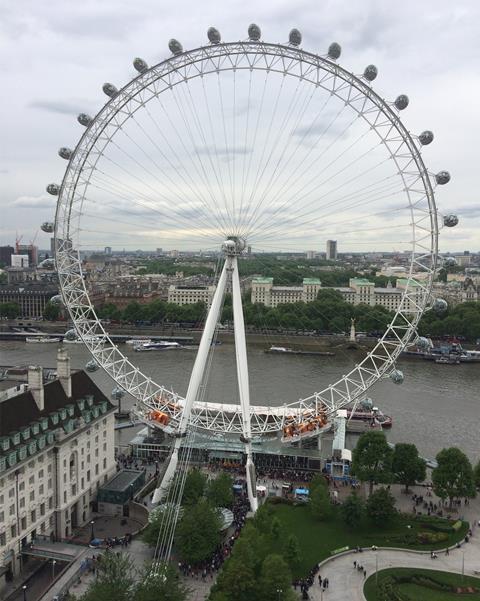 "When we did the London Eye it was answering a need. There was no place where people could view the city from a height, unless you went up the 365 steps – I think – to the top of St Paul's.
"You could say it wasn't a desperate need, but it was providing a platform at a height so that people could see the city for the first time from a new perspective.
"Now there are three of those, with the Shard and the Walkie Talkie [as well as the Eye]. So do people really need another one? I don't know."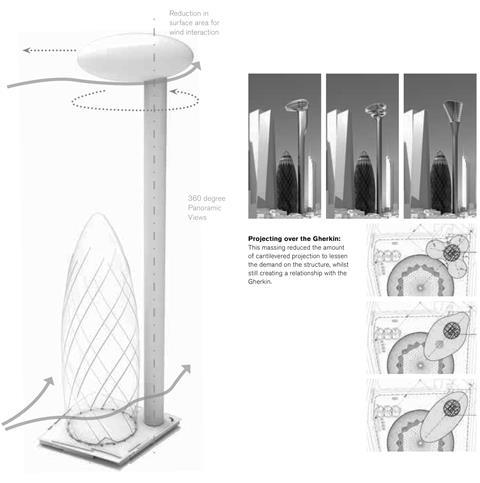 Barfield subsequently confirmed to BD that her magpie observation related to the influences the Tulip design appeared to incorporate – including its reference to the Gherkin, properly known as 30 St Mary Axe, the i360, and the London Eye, whose capsules the Tulip's gondolas appear to echo.
Last week London City Airport expressed concerns over the potential for the moving gondolas proposed for the Tulip's three "petals" to interfere with radar used to monitor aircraft.
A letter from the airport's technical operations coordinator said the assessment needed to be authorised "by the Local Planning Authority having consulted with London City Airport and NATS En Route Limited".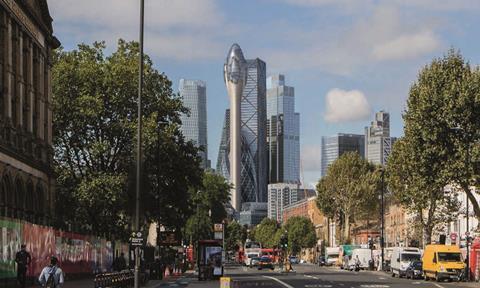 Foster's Tulip scheme would deliver just under 3,000sq m of new space and has been described as a response to Safra's inability to create a visitor attraciton on the upper storeys of the Gherkin.
As well as the main tower, the planning application also includes a new entrance pavilion with public roof terrace and a dedicated education centre for the capital's state school children.
Construction could start in 2020 and be completed in 2025, said Safra. The City of London has indicated that it plans to determine the application by March next year.