Proposals will create seven new homes on site of garage block
ECD Architects is set to get the go-ahead for an infill project that will create seven new family homes for social rent on the site of a west London housing estate's garage block.
The practice's proposals were drawn up for Westminster council and will deliver a terrace of three-storey, three-bedroom homes on land currently occupied by 32 garages at the centre of Lapworth Court, near Little Venice.
Planning officers are recommending the scheme for approval at a meeting of the council's planning applications committee this evening. The scheme would contribute to the authority's target of delivering 1,850 new affordable homes by 2023 and its broader target of delivering 1,495 new homes a year for the next decade.
Planning officers said that while the four-storey blocks that will surround the ECD scheme were uniform in terms of materials and detailed design, the new terrace was an opportunity to "introduce an individual architectural approach", that complemented the setting.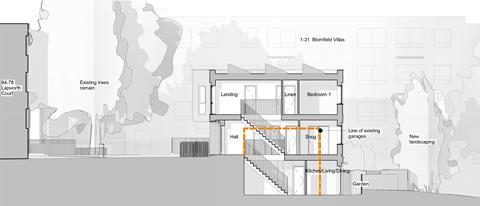 "The use of materials is in keeping with the surrounding buildings and the details reference their architectural style and as such the new houses are considered to be contextually appropriate," they said.
"The scale of the fenestration creates hierarchy and relates the buildings to their neighbours, while the simplistic detailing comfortably identifies the buildings as later additions to the area. The use of photovoltaic panels on the roof is [also] supported."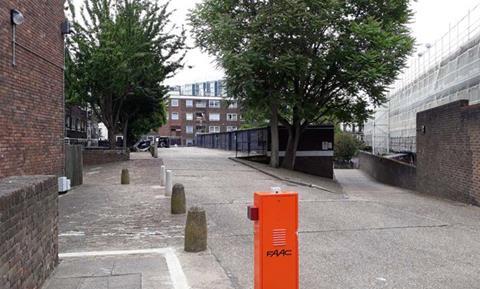 Planning officers noted that the proposals were likely to increase demand for on-street parking in the vicinity, but said that only one in four of the garages officers had inspected were used for cars and that the anticipated pressure for spaces was not a strong enough reason to turn the plans down.
Westminster's planning committee meets at 6.30pm.
Last year ECD won planning permission for a 26-home block that is part of Westminster's Church Street regeneration proposals, around a mile to the east of Lapworth Court.