Gender-specific language 'perpetuates the problem'
The new director of the Architectural Association has questioned the use of language that divides the profession by gender.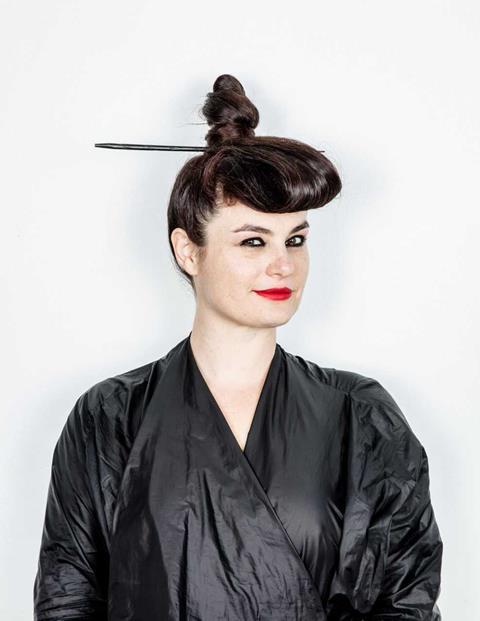 Eva Franch i Gilabert said terms such as "women in architecture" were part of the problem rather than the solution and revealed she had declined an invitation to judge an award on that basis.
"I am very interested in the idea of how we decolonise knowledge. How do we start looking into the world to make it more equal?" she said at a meeting with architecture journalists.
"If you keep talking about women in architecture you keep perpetuating the problem. We need to find another way of talking.
"We can discriminate positively but it's so important we move forwards otherwise we are awakening anger. I can see it in the students and staff."
Franch joined the AA in July last year from New York's Cooper Union and the city's Storefront for Art and Architecture.
Her remarks, made two weeks before today's International Women's Day, pick up on the theme of an article written by Danish architect Dorte Mandrup in Dezeen in 2017 after the website put her on a list of 50 inspirational female architects and designers to mark International Women's Day.
Mandrup wrote: "While I greatly appreciated the gesture and sympathise with the idea of giving tribute to the relatively few women who have managed to make their mark on the international world of architecture, I do, however, find these particular kinds of lists a step in the wrong direction."
She added: "I am simply asking for the professional courtesy of being considered an architect, without a pre-fixed set of values or attributes."
Her words sparked a heated debate on both sides of the argument that continues to rage.
Perkins & Will principal Joan Blumenfeld, a member of the Beverly Willis Architecture Foundation which celebrates women's contribution to architecture, said things might be different in progressive Scandinavia, but that in the US women would go "unnoticed" without promotion through initiatives such as awards and lists.
Many architecture publications, including BD, have awards with women-specific categories.
Her remarks also came as women's action group Part W began a campaign against the predominately male list of RIBA Royal Gold Medallists by asking for suggestions for an alternative list of women.
Founder Zoe Berman said it was a "playful way to draw attention to what is an important and serious discussion".
A few extracts from our manifesto - and we've a whole lot of ideas up our sleeves for future debate, calling out discrimination, raising issues and generating supportive and constructive discussion. We've ideas bubbling. Thank you so much for support #WeArePartW #equality #change pic.twitter.com/lL8eT2Q5Um

— Part W (@PartWCollective) March 3, 2019
Franch acknowledged there was plenty of work still to be done, including at the AA, but that the way the struggle was articulated was important.
She said the majority of students at the AA were women – 436 compared with 343 men. But among academic staff the ratio is reversed – 150 men to 83 women.
Meanwhile she also announced the school is to introduce a project called AA in Translation which will see some of its work such as seasonal juries being conducted in other languages such as Chinese, Hindi or Korean.
She said students from 70 countries study at the AA, with the top three nationalities being Chinese, British and Indian.
In the 2018/19 academic year there are 92 Brits, 177 EU students and 510 non-EU "international" students who already require visas. The majority of the academic staff are from the EU.
Franch, who is Spanish, said: "I want this to be a very influential school."
She added: "We have experienced a very British-centric conversation. We speak 40 languages here but English is always the language we have to speak."