RIBA president warns professions to leave their silos or die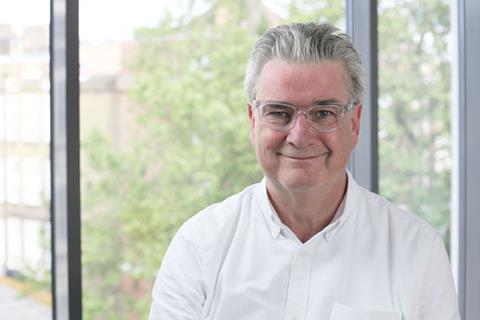 Architects and the wider construction industry must raise their game immediately when it comes to quality, the RIBA president urged today.
The professions face an existential threat if they do not step out of their stubborn professional silos and work together – and at the same time society faces enormous global challenges, Ben Derbyshire told the Futurebuild conference.
"So pushing for quality is merely enlightened self-interest," he said. "This cannot be left to the market." It needed to be done now not in a decade's time, he added.
The RIBA is developing a "quality tracker" tool, currently at pilot stage, that will allow projects to be monitored throughout, he said.
It would be a simple way to protect Judith Hackett's "golden thread" while more comprehensive responses to her post-Grenfell report are implemented, he said.
It would also help overcome the problem that currently exists that there is "no robust or widely agreed way to measure quality as defined".
"Too often the implied definition of quality is 'defect-free or 'met the brief' or 'complies with regulations'," said Derbyshire.
"Yet to meet or marginally exceed building regulations could also be said to be 'barely legal'."
Listen to an extract from Ben Derbyshire's Futurebuild speech:
Until industry has agreed a definition, addressed the factors that get in the way of quality, and committed to routinely monitoring quality "any talk of quality will be so much rhetoric", he warned.
Paul Nash, past president of the CIOB, speaking on the same panel at Futurebuild at the ExCel Centre, said it was time for the industry to move from passive compliance to pro-active protection of the end users it was building for.
Katy Dowding, executive vice-president of Skanska, urged the whole industry to embrace the quality tracker and said it was an opportunity for tier 1 contractors to become custodians of quality.
She warned that fragmentation of the industry and of individual projects was the biggest problem, adding: "Delivering poor-quality work is in no one's interests but it's everyone's responsibility."
Listen to Lynne Ceeney, chair of the Design Quality Indicator steering group, talking about why we should care about quality at the same Futurebuild debate: