City-centre development will deliver 628 new homes and new commercial space
Birmingham City Council has approved Claridge Architects-designed proposals for a 628-home residential development that features a 27-storey tower.
The scheme, created by the practice for Apsley House Capital subsidiary Lower Essex Street Ltd, is earmarked for a site bounded by Hurst Street, Sherlock Street, and Lower Essex Street in the city's Gay Village district.
In addition to the tower, the three-block scheme includes eight-storey, nine-storey and 12-storey elements and will also deliver 1,873 sq m of new commercial space.
At its nearest, the development will be less than 50m from longstanding LGBT+ venue the Nightingale, noise from which prompted a planning inspector to block an Architecture:m scheme for 116 homes across the street from the club last month.
The Nightingale is open until 4am or later on Fridays, Saturdays and Sundays, and nearby pubs the Village and the Fox are open until 8am and 3am respectively at weekends.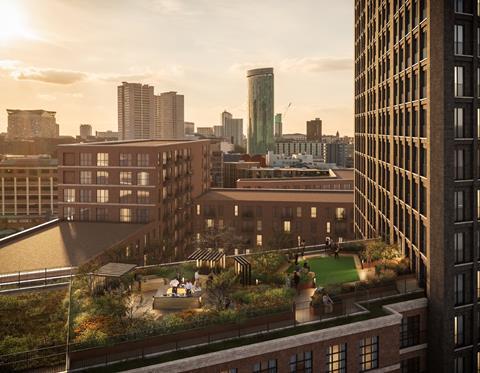 However, recommending the Claridge Architects scheme for approval to councillors last week, Birmingham City Council planning officers said the introduction of winter gardens and sealing the windows of some apartments would make noise levels acceptable for residents.
They said a "worst case" scenario would require 150 of the proposed homes to have living room windows or bedroom windows – or both – sealed. Conditions attached to the planning consent require noise-mitigation measures to be in place before the flats are occupied.
City councillors and the planning inspector responsible for last month's Architecture:m decision have previously voiced concerns that growing residential development in the Gay Village – which is historically a commercial area – could endanger the future of the Nightingale and other venues.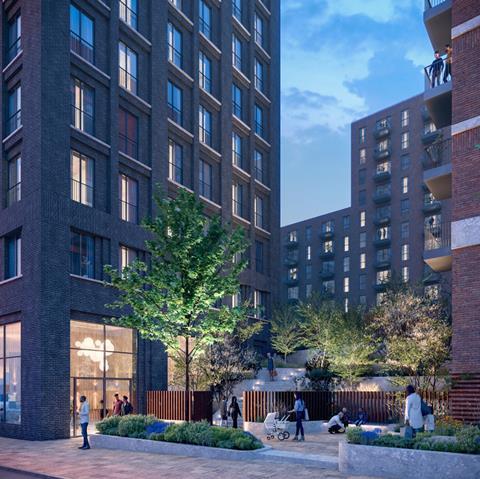 Planning officers said the Claridge Architects proposals would not give rise to such problems.
"There are no grounds to refuse the application on the basis of adverse noise impact or unreasonable restrictions being placed on surrounding venues as the conditions make provision to ensure neither would occur," officers said.
They added that the scheme's scale and massing were considered "appropriate for the emerging context" of the area and that the proposals would make a "positive contribution" to regeneration.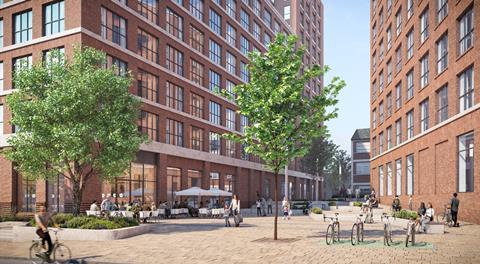 Officers acknowledged the tower would cause "minor harm" to nearby heritage buildings the Back to Backs, 42 Upper Dean Street, the Wellington Hotel Bristol Street, and the Anchor pub, all of which are grade II-listed, as well as to the unlisted Jubilee Works.
But they said the harm was "outweighed by the overall benefits of the proposal".